Football
Manchester United
Man United looks to maintain their impressive road record in the Premier League
Reds face Tottenham on Sunday from London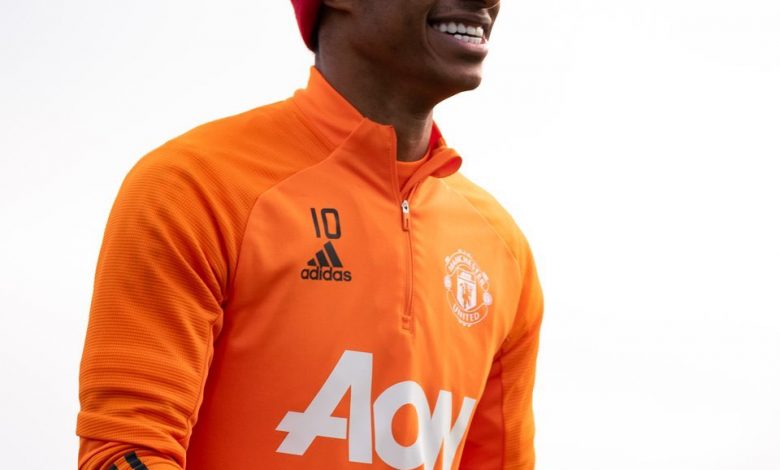 Showing Up
Manchester United look to keep their slim Premier League title hopes alive when they travel to London to face Tottenham on Sunday.
The Reds will hope for a much better showing than they had at Old Trafford in October when Jose Mourinho's side destroyed United 6-1.
It was a forgettable match for Ole Gunnar Solskjaer's team, who were practically invisible at Old Trafford that day.
Overtaking Manchester City at this stage of the season will take some doing as United are 14 points behind them with only eight games remaining.
United are in a comfortable spot to earn a Champions League berth; something Spurs would like to achieve.
The London side are in sixth place, but only three points separate themselves and fourth place, West Ham, for a spot in the Champions League.
Lineup News
Ole Gunnar Solskjaer will have several concerns heading into this matchup.
Despite scoring in their 2-0 win over Granada on Thursday, Marcus Rashford is a significant question mark for Sunday with an ankle problem.
Luke Shaw left this week's game with an unspecified issue and could miss this weekend as well.
Anthony Martial and Phil Jones are out with knee injuries while Eric Bailly is out with COVID.
David de Gea started his first game earlier this week since February 28, but it's unclear if he or Dean Henderson will get the call this weekend.
Tottenham won't have Ben Davies or Matt Doherty available this weekend with an ankle and muscle injury, respectively.
London struggles
Man United has been fantastic on the road all season long.
If there's one place that's given them problems in the past however, it's Tottenham Hotspur Stadium.
The Reds have won just one of their last eight away games against Spurs.
Chasing history
The last time out, Tottenham crushed Man United 6-1 in what was probably the worst outing of the Reds season.
If Spurs can get a couple more goals on Sunday, it would be historic.
No team has scored more than seven goals against the Reds in a Premier League season.
The Spurs team of 1962-63 however did score eight goals on United in the First Division.
A win on Sunday for Spurs would also mark the first time they've won their two league matches against the Reds since 1989-90.
Ole Gunnar Solskjaer has never lost both matches against a single opponent in league play.
Mr Everything
There are a plethora of storylines heading into this match, with many players to watch.
The two big names that stand out are Bruno Fernandes and Harry Kane.
Both players are integral parts of their team's success, and they have both led their sides by example this season.
Fernandes is third in the Premier League in goals with 16 and tied for second in assists with 11.
The Portuguese midfielder has a goal in each of his two meetings against Spurs.
Kane is at the top of the charts for goals, but he's shown the ability to provide as well.
The 2018 World Cup Golden Boot winner leads the Premier League in goals and assists at 19 and 13.
Failing to close it out
One department that will undoubtedly frustrate Jose Mourinho is his team's inability to hold onto leads.
Tottenham have failed to win a league-high six Premier League games this season when leading at half time.
Closing in on a record
If the Reds can continue their hot streak away from home, they'll be that much closer to another record.
United are unbeaten in their last 22 Premier League away games.
The longest unbeaten run for any Premier League side was Arsenal between April 2003 and September 2004 when the Gunners went unbeaten in 27 straight EPL road matches.
Managers Words
United manager Ole Gunnar Solskjaer says he expects his team to be very determined this weekend given their previous result against Spurs.
"Yeah, I think the players will remember that game with a lot of pain, and their pride has been hurt. Our professional pride has been hurt, the manner we lost is not worthy of ourselves and our team, and we know that. We gave ourselves a difficult game by having 10 men. Pre-season was short, and we weren't up to the standard required, but we were so poor, and I'm pretty, pretty sure that we'll see some players wanting to prove that we're better than that."
Match Info
Sunday's match from Tottenham Hotspur Stadium in London kicks off at 4:30 pm. (JSL).