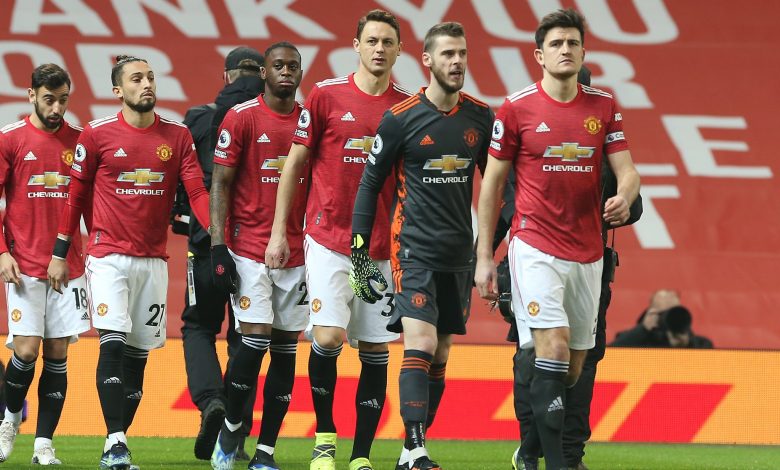 Making up ground
Manchester United will hope to regain top spot in the Premier League Tuesday as they host Southampton.
The Red Devils are winless in their last two league matches dropping them down to second, three points behind Manchester City.
Southampton is also desperate to get back on track in the Premier League.
After beating Liverpool 1-0, the Saints have lost three in a row in league play.
Lineup News
There's good news on the injury front for Ole Gunnar Solskjaer as Man United will be at full strength.
Scott McTominay had to leave with a stomach cramp over the weekend, but he's available if needed.
Victor Lindelof played Saturday after recovering from a back injury, and Eric Bailly was on the substitutes bench.
Phil Jones is unlikely to play though Solskjaer says he's confident he could soon return to full fitness.
Ralph Hasenhuttl is not quite as lucky when it comes to his side's injury problems.
Theo Walcott, Ibrahima Diallo, and Oriol Romeu are doubtful after they each sustained injuries in a 1-0 defeat to Aston Villa.
Hasenhuttl is already without Kyle Walker-Peters, Jannik Vestergaard, Mohammed Salisu, and Nathan Tella.
Finishing what you started
It's truly been a tale of two half's this season for both Southampton and Man United.
The Saints are one of the fastest teams out of the gate with 12 first-half goals second only to Manchester City.
But finishing the job has been an issue as they've lost three times in league play after scoring first.
11 of the teams 25 goals conceded this season have come in the second half including three against Man United the last time out.
For United, it's been the polar opposite in league play.
27 of United's 37 goals this season have come in the second half.
They're masters at the comeback earning 21 points from losing positions so far, more than any Premier League squad.
In their history with Southampton, they've come back to beat them in league play 10 times.
Bringing it home
Man United returns to Old Trafford a place that's been anything but friendly to them this season.
Maybe it's the empty stadiums but the Red Devils are a different team when they play at Old Trafford.
The Reds have lost four of their 10 Premier League games at home this season.
In eight road fixtures, this season the Saints have only lost twice.
Southampton's been a lot stronger at Old Trafford in recent memory.
After losing 13 of their first 14 EPL matches at United, the Saints have lost in just two of their last seven visits.
 Opening Up
One area United's struggled with lately is goals from open play.
They've not scored from open play in their last two fixtures which is surprising given their talent.
Bruno Fernandes a very direct quick attacking midfielder has gone cold.
He's without a goal or assist in his last five Premier League games.
Luke Shaw's added another dimension to United's attack since his return, but his side has struggled to finish.
Since coming back on December 19, Shaw's created the most chances of any defender with 22.
It's not so much about scoring from open play for Southampton as it is just trying to score period.
In their last seven Premier League encounters they've been held scoreless five times.
Owning the Saints
Manchester United has had their way with Southampton in the Premier League of late.
The Reds are unbeaten in their last nine league matches against them.
Sweeping the season series with the Saints is very rare, however.
United's not won both matches in a Premier League season against Southampton since 2012/13; also the last time the Reds won the league.
Managers Words
Heading into this match United manager, Ole Gunnar Solskjaer says he expects to see a similar looking Southampton to the one they defeated 3-2.
"I expect a similar team that we played against. It's a strong XI – I know they have a lot of injuries, that's to be expected over the course of the season with the football they play: high intensity, direct, loads of energy," says Solskjaer.
Match Info
Tuesday's match from Old Trafford kicks off at 8:15 pm. (JSL).