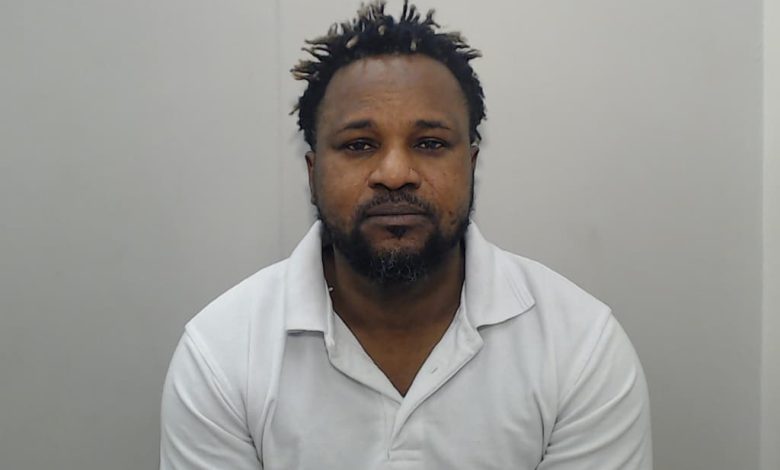 In the wake of a thorough investigation by GMP's North Manchester CID, Stanley Ekhator (born on 27th August 1986) has been sentenced today, on Friday 28th July 2023, to 12 years in prison for one count of sexual activity with a person with a mental disorder.
The investigation commenced on Saturday 17th December 2022, following a distressing disclosure of rape from a 76-year-old woman residing in a care home in Clayton, Manchester. The victim had courageously come forward, indicating that the incident had occurred the night before her disclosure.
In response, the victim was immediately taken to Saint Mary's Sexual Assault Referral Centre (SARC) for comprehensive tests and received compassionate support and treatment from specialized officers and support services.
Diligent efforts, involving extensive forensic investigation and CCTV analysis, allowed the officers to ascertain that the suspect might be associated with the care home where the victim resided.
On Friday 23rd December 2022, a 36-year-old man was arrested on suspicion of Rape and Sexual Activity with a Person with Mental Disorder. He was granted bail as the investigation continued.
Subsequently, on 13th January 2023, Stanley Ekhator, residing at Aldermoor Close in Manchester, was further arrested and charged with Rape and Sexual Activity with a Person with Mental Disorder.
Appearing before Manchester and Salford Magistrates Court on Monday 16th January 2023, Ekhator pleaded not guilty to the charges and was remanded in custody, awaiting trial.
Following a trial held on Monday 3rd July 2023, Ekhator was found guilty of Sexual Activity with a Person with a Mental Disorder.
Today, on Friday 28th July 2023, Stanley Ekhator was handed a 12-year prison sentence for his actions.