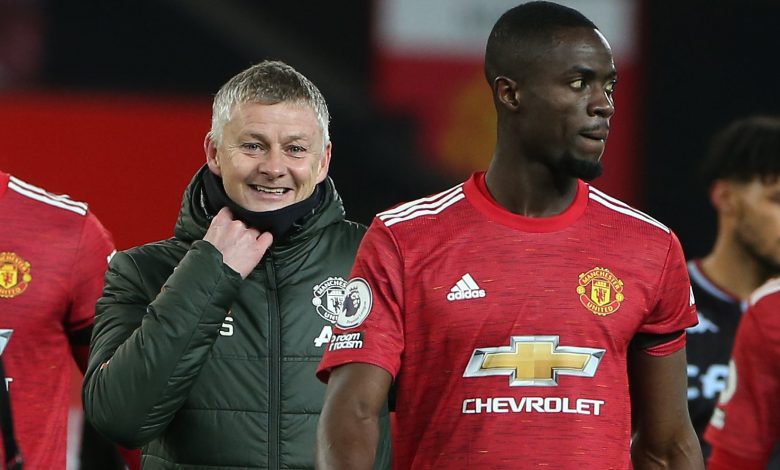 Room at the top
Manchester United kicked off the new year with a 2-1 win over Aston Villa.
Bruno Fernandes's penalty in the 61st minute extended the Red Devils' unbeaten run in the Premier League to 10 games.
More importantly, it puts them level with the leaders Liverpool at 33 points on the season.
Anthony Martial notched his second Premier League goal in the 40th minute to put United in front at the half.
Villa equalized just before the hour mark after some nice work by Jack Grealish to find Bertrand Traore who finished from close range.
Man of the Match
 Since his agents suggestions he should leave United Paul Pogba's improved his game tremendously.
The Frenchman's efforts helped Martial get on the scoresheet late in the first-half tonight.
He followed that up by earning his side a penalty just a few minutes after Villa had equalized.
His coach is just one of the many who's noticed his strong play.
"Pogba is getting better and better, and fitter and fitter. He played well tonight. There was loads of challenges, and he held players off and got hold of it for us," says Solskjaer.
First Blood
 It's a new year but both teams continued down a familiar path once again.
This was the sixth time the Lions conceded an opening goal this season.
Villa has only gotten one point in all those Premier League games.
Conversely United continues to gain points when scoring first.
In the six Premier League games in which they've scored first United now has four wins, one loss, and a draw.
Finding an Answer
 United's struggled to keep the ball out of their net this season but every time they concede they seem to have an answer.
Tonight, they found a goal just three minutes after Villa equalized.
Answering quickly has been a familiar trait this season for Ole Gunnar Solskjaer's side.
Five times now this season they've scored a goal within six minutes after conceding.
In those four matches, they only lost once (2-1 to Istanbul in the Champions League).
On the Spot
Another familiar trend from 2020 for Man United was their ability to earn penalties.
Since Solskjaer became manager his team's taken 27 penalties and scored 21 which is the most of any Premier League squad.
A third of those penalties were scored by Bruno Fernandes.
Dominant
 Man United continues to have their way with Aston Villa in the Premier League.
The Red Devils are now unbeaten in their last 16 matches with the Lions.
Villa continues to struggle at Old Trafford having now lost 13 of its last 15 trips there.
Managers Words
After the match United manager, Ole Gunnar Solskjaer said his team's come a long way this season.
"We've improved. The league and the season is going to be so tight. There's going to be different and difficult games; there's going to be strange results. We've just got to keep working and improving as a team. And we've done that. Since Project Restart we've been very consistent," says Solskjaer.
Aston Villa's Dean Smith says the penalty decision was a lucky break for United.
"I thought it was a penalty at the time, but I looked at it after the game and saw he tripped himself. I don't see why Michael [Oliver] couldn't have looked at it. That's what VAR is for, isn't it? Pogba's tripped himself up, "says Smith.
Smith said his team simply wasn't good enough in the first-half but adds they're on a good journey for the future.
Dirty Thirty
 Bruno Fernandes hit the thirty-game mark for Man United in tonight's match.
The Portuguese star now has 33 goal involvements in his first 30 Premier League appearances.
The only player with a more impressive Premier League debut was former United striker Andy Cole who had 37 goal involvements in his first 30 games in the top-flight.
Next Up
 United's attention moves to the Carabao Cup where they host Manchester City in the semi-finals on Wednesday.
The kickoff from Old Trafford is at 7:45 pm. (JSL).