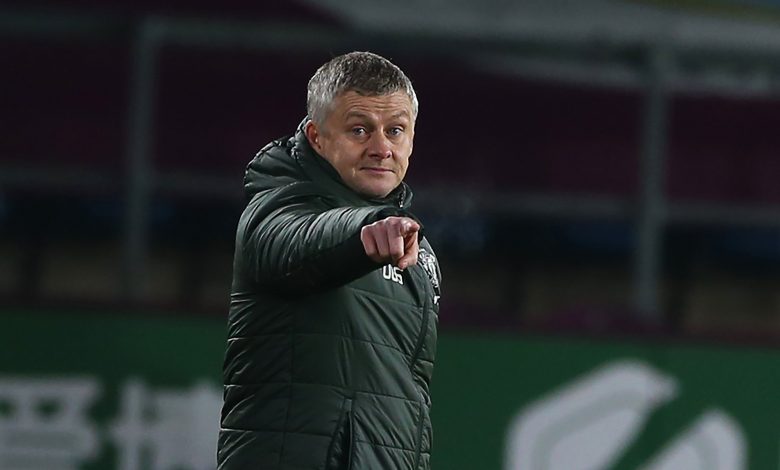 Finishing what you started
Manchester United are looking to shake off their final four curses as they prepare to face AS Roma in the second leg of their Europa League semi-final on Thursday in Italy.
The Reds are in command of this tie and in a solid position to make the final, having won the opening game from Old Trafford 6-2.
If they can maintain their advantage tomorrow, they would advance to the final of this competition for the first time since 2016-17, when they won it all.
Lineup News
Man United's Daniel James did not travel with the team because of injury.
Anthony Martial, and Phil Jones are out with knee injuries.
Youngsters Amad Diallo and Anthony Elanga will be with the team as part of the 24-man squad.
For I Giallorossi, goalkeeper Pau Lopez is out with a dislocated shoulder, so either Daniel Furzato or Antonio Mirante will fill his shoes.
Outgoing manager Paulo Fonseca could be without Leonardo Spinazzola, Jordan Veretout, and Amadou Diawara.
Defender Gianluca Mancini is available after missing the opening leg through suspension.
Former United defender Chris Smalling will hope to draw into the starting 11, along with Henrikh Mkhitaryan.
In need of some inspiration
Roma have dug themselves a deep hole coming back to Stadio Olimpico, but they will draw on some famous results in previous competitions as inspiration.
The former three-time Serie A champions scored a 3-0 victory over Barcelona at home back in April 2017, securing a 4-4 aggregate and advancing on away goals.
Edin Dzeko will remember that victory fondly as he scored in that second leg.
The Bosnian has been a lightning rod in this competition, scoring five times in his last six Europa League appearances.
He has 31 goals for the Serie A club, which is three more than any other player.
If that's not enough, perhaps Roma can turn to their soon to be manager for guidance.
Former United boss Jose Mourinho guided the Red Devils to their first Europa League title in 2016-17.
At the start of the season, while coaching Tottenham, his side destroyed Man United 6-1.
He could make a solid first impression by providing an elaborate scheme to upset his former club.
If history means anything there is a good chance Roma could come away with a victory on Thursday.
They have not lost both legs of a knockout tie (excluding qualifiers) since the 2015-16 Champions League tie with Real Madrid.
In the Europa League, they haven't lost both games in a knockout tie since 2009-10 against Panathinaikos.
Insurmountable?
It's no surprise that we have very rarely seen teams come back to win a tie in this competition when trailing by four goals.
There have been 225 previous instances in the UEFA Cup/ Europa League where a team has trailed by that many goals following the opening leg.
Only twice has a side overcome that deficit and advanced.
FK Partizan did it against QPR in 1984-85. 
Real Madrid came back to beat Borussia Monchengladbach the following season in the round of 16.
Drive for Five
Man United have had a great deal of success in this competition so far in 2021.

They have won four of their last five encounters in the Europa League.
If they can win again on Thursday, it would mark the first time they've won five successive matches in all European competition since 2011.
That season they reached the Champions League final, losing to Barcelona.
Saving your best for last?
It could be an opportune time for United's Ole Gunnar Solskjaer to rest some of his star players knowing his team have a four-goal advantage. 
It will be interesting to see what the Norwegian decides to do, particularly with star midfielder Bruno Fernandes.
The Portuguese talisman had an impressive opening leg notching a pair of goals and two assists.
He has built up quite the resume in this competition so far.
He's been directly involved in 30 goals since 2018, scoring 19 times and assisting 11.
All in all, that's seven more than any other player in the history of the Europa League.
Managers Words
Ahead of Thursday's fixture, Man United's Ole Gunnar Solskjaer says they cannot get too comfortable despite their big lead.
"It's going into the game, wanting to win and playing a good game of football. As a team, we need to develop. We know that we aren't at the standard yet where we can go into a game thinking we can play on the result. We aren't going to play on the result. We are going to play to win the game and that's the only way I think we should approach these games, to develop, to test ourselves and challenge ourselves. Of course, there might be one or two changes in the selection because of the games coming up. But we have to get into the final. Everyone says it's done, but it's not. I have seen bigger upsets that this and Roma have been part of big upsets. They beat Barcelona not long ago, after being 4-1 down."
Match Info
Thursday's match at the Stadio Olimpico in Rome gets underway at 8 pm. (JSL).