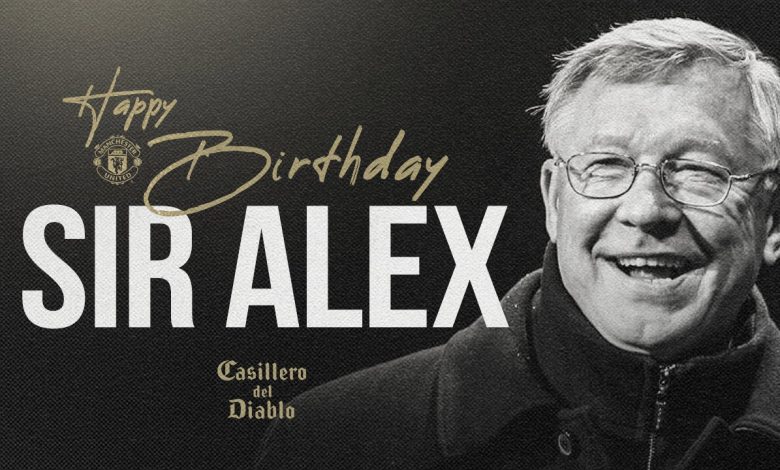 A Legend is born
 New Year's Eve for Manchester United supporters is much more than just a time to look back on the year that was.
It's a day to give thanks to perhaps the greatest football manager in club history.
On December 31, 1941, the legend of Sir Alex Ferguson was born.
Now 79-years-old United's ex-manager had many remarkable moments in his career with the Red Devils that spanned 26 years.
Humble beginnings
 The Scotsman took over the United job from Ron Atkinson on November 6, 1986, with the team disarray near the bottom of the First Division.
Sitting 21st out of 22 teams in November, Ferguson's side finished the season in 11th place.
His team would finish the following season in the same spot.
It was during the 87-88 season when the team's fortunes began to turn.
His major signings included Steve Bruce, Viv Anderson, and Brian McClair who all played a huge role in United finishing in second that season.
Premier League titles
 When the Premier League was created in the 1992/93 season Man United was among the teams to beat.
Finishing second to Leeds United the previous season the Red Devils had some unfinished business heading into the inaugural EPL campaign.
That season Ferguson signed French forward Eric Cantona for £1.2 million.
The move proved significant as United became the first-ever Premier League Champions, finishing  10 points clear of second-place Aston Villa.
It was United's first top-flight title in 26 years.
They followed that up with another Premier League victory in 1993/94 along with an FA Cup that same season.
In 1995/96 the Reds won again with a group of stylish kids that included David Beckham, Paul Scholes, Gary Neville, and Ryan Giggs.
Ferguson's title victories were just beginning as he'd win another 10 Premier League crowns before calling it a career.
European Glory
 Sir Alex Ferguson didn't only achieve success with United domestically but his European triumphs are still talked about to this day.
The most iconic goes back to 1999 in a season that was perhaps the most special for United fans.
Down 1-0 to Bayern Munich in the Champions League final, Ferguson's side turned the tide thanks to the manager's smart tactical moves.
Goals by substitutes Teddy Sheringham and Ole Gunnar Solskjaer helped turn the tide giving United its second-ever Champions League crown.
United would win a historic treble that season capturing the Premier League and FA Cup as well.
Nine years later a much different United side triumphed again on the European stage.
Ferguson's side was once again on the edge of defeat against Chelsea when John Terry's penalty struck the outside of the post and went wide.
United made the most of the reprieve and won the match when Edwin van der Sar saved Nicolas Anelka's penalty.
Going out on top
 In his last season before retiring Ferguson's career ended on a high note as his side won the Premier League by 11 points over its biggest rivals Manchester City.
That season Ferguson reached a milestone coaching in his 1000th game.
Simply the Best
 In his career as a manager, no one's won more trophies than Sir Alex Ferguson.
In his 26 years at Old Trafford Ferguson won 38 trophies including 13 Premier League titles, five FA Cups, and two Champions League crowns.
Since his retirement, the club's won a mere four trophies.
Ferguson is the longest-serving manager in Man United's illustrious history and his achievements with the club may never be beaten.
Happy 79th birthday to Sir Alex Ferguson! (JSL).