Football
Manchester City
City look to remain unbeaten against Brighton in Premier League
Sky Blues unbeaten in last 13 matches in all competitions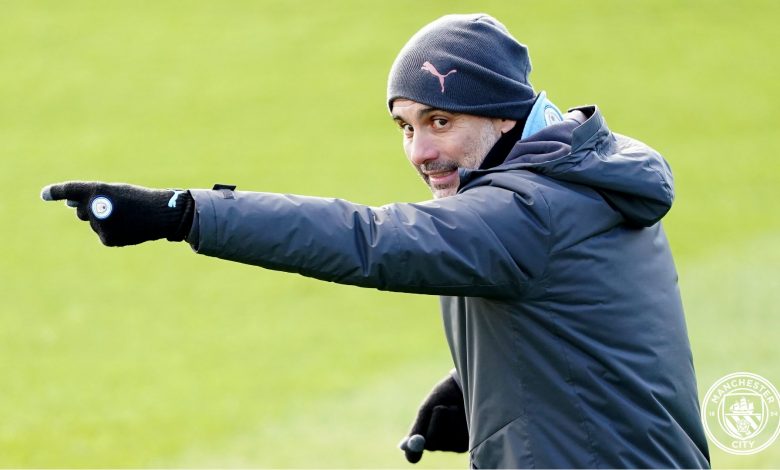 Lucky seven
 Manchester City will look for its seventh straight win across all competitions Wednesday when they face Brighton.
It's a match that's extremely important for both sides looking to climb the Premier League standings but in different ways.
Pep Guardiola's side could move into a top-four position in the table with a victory while a win for Brighton would put some distance between them and relegation.
The Seagulls are only three points clear of Fulham at the moment for a spot in the Championship next season.
Lineup News
 There's bad news and some potential good news for Guardiola heading into Wednesday's game.
The bad news is record goalscorer Sergio Aguero will not play.
City's striker is self-isolating after being in close contact with someone with COVID.
The Sky Blues impressive back end could be shorthanded as Nathan Ake and Aymeric Laporte are both injured and unlikely to play.
Eric Garcia and Cole Palmer are also isolating from COVID.
The good news is Raheem Sterling is fit and could draw back into the lineup and Ederson could be back in goal following his own isolation.
Graham Potter won't have midfielder Yves Bissouma for this one, he's suspended for one game after taking a fifth caution in a match against Wolves.
Alireza Jahanbakhsh was forced out of the team's shootout win over Newport in the FA Cup Sunday.
His health will be monitored and he could be a game-time decision.
South African striker Percy Tau made his debut in last weekend's FA Cup tie and could feature again on Wednesday.
Keeping it 100
 Since becoming more of a mainstay in the Premier League Brighton has had its hands full against Manchester City.
In fact, in the six Premier League meetings between these clubs City has won every time.
Like many teams this season the Seagulls have struggled to score goals against Guardiola's side.
The last time Brighton scored against City was on May 12 2019 when Glenn Murray currently on loan to Watford beat Ederson in a 4-1 loss for his team.
City's scored 20 goals in those six games and conceded only two.
Brighton last beat City in the League Cup in 2008 in a penalty shootout.
The last time they won in a domestic league fixture was in 1989 when both sides were in the second division and the Seagulls won 2-1.
In the last meeting between these teams, Raheem Sterling got a hat-trick in a 5-0 win for City.
In their hands
 There's still a long way to go but in theory, City's in a good position in the league table.
They're seven points behind the leader's Man United but have played fewer games than all the teams ahead of them.
Just over half the season still needs to be played but City has their destiny in their own hands.
If they can run the gamut and win the rest of their matches they will win their third Premier League title in four seasons.
With 23 games to play this season, it's a tall order but Guardiola's side is traditionally much stronger in the latter stages of this competition.
In their past three seasons, City's lost seven EPL matches total after January.
Realistically speaking in an unpredictable season with many top teams slipping up even a decent amount of second-half consistency could be enough for City to win back the title.
 Manager's words
 Heading into Wednesday's match manager Pep Guardiola says the Seagulls are an underrated team.
"They are a joy to watch," says Guardiola. "A joy to analyse.
"At the same time, when you see them you are concerned about the quality. I said to the players today, we have to be at a high standard to beat them.
"Forget the results we had in the past. They are better in all departments. They create more than they concede. The only issue is in the final third.
"I am a big fan of Graham Potter. Everybody knows what they have to do. They have the courage to play everywhere."
Match Info
 Wednesday's match from Etihad Stadium begins at 6 pm. (JSL).