Football
Manchester City
City begins FA Cup campaign against Birmingham
Guardiola's side look to make fourth round for a ninth straight time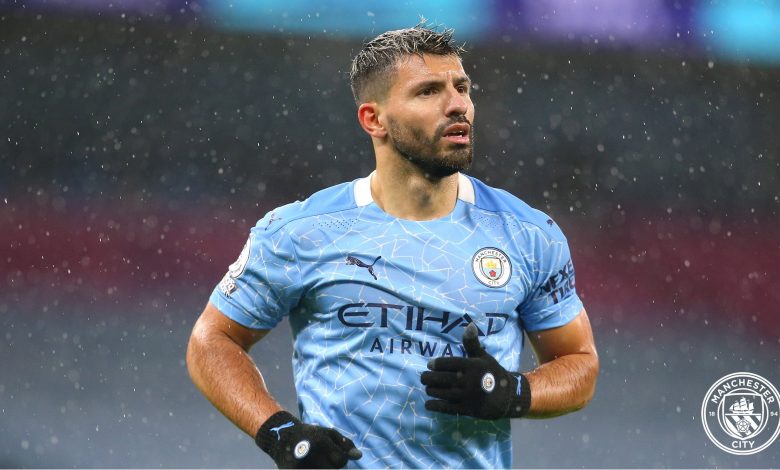 Mismatch
 The Sky Blues of Manchester City begin their quest for a seventh FA Cup title on Sunday against the Blues of Birmingham City FC.
Etihad Stadium will be the site of the third-round tie which will feature two sides in different divisions who are also heading in different directions.
Pep Guardiola's men are on the upswing having gone unbeaten in their last 12 matches across all competitions.
They currently sit in fifth place in the Premier League but only four points separate them from leaders Liverpool.
Since the Christmas holidays City seems to have found its scoring touch.
They have 11 goals in their last four games in both the Premier League and the League Cup.
The Blues of Birmingham are in a slump earning just one point in their last six games in the Championship.
Aitor Karanka's side are in 18th place in their division only four points out of the relegation zone.
Lineup News
 City's been hit by the injury bug lately with several players struggling to maintain fitness.
Kyle Walker, Gabriel Jesus, Ferran Torres, and Ederson are recovering from COVID and could be available if they get a negative test.
Cole Palmer and Scott Carson are also COVID positive and are unlikely to be ready in time.
City's backline has been decimated with injuries with Nathan Ake and Aymeric Laporte the latest players to join the walking wounded.
Both defenders missed the Carabao Cup win against Manchester United and it's unclear if they'll be ready for Sunday.
After recovering from another injury Sergio Aguero will draw back into the lineup this weekend.
On the Birmingham side defenders Marc Roberts (ankle) and Kristian Pedersen (knee) could be back from injury.
Striker Caolan Boyd-Munce and keeper Zach Jeacock are out.
Rude Awakening
 After an 18-month hiatus Birmingham boss, Aitor Karanka must be wondering what he's gotten himself into.
The Spaniard signed a three-year contract in the summer with Birmingham and his side's been mediocre at best through much of this season.
In 23 games in the second-tier, the Blues haven't won more than two consecutive games all season.
Their longest unbeaten run is three all of which were all draws.
Scoring Plague
 If a lack of goals is a contagious disease it's possible whatever's plagued Man City in that department has been passed on to Birmingham.
The Championship side has been shutout of 10 games in this domestic campaign.
Another big reason they are where they are is their ratio of goals for and against.
The 17 goals scored and 29 conceded are rivaled only by Wycombe who are bottom of the table.
They have seven clean sheets on the season but five of those were nil-nil draws.
City has had its struggles scoring this season but one area they excel in is defending.
In all competitions, the Sky Blues have 14 clean sheets.
They are a patient team that likes to pass it around but gives up very little in terms of opportunities.
You can credit the partnership of John Stones and Ruben Dias for a lot of that.
The two have formed a rock-solid partnership in City's defence.
Third-Round History
Manchester City's rarely had problems at this stage of the FA Cup.
The last time they failed to make the fourth round of this competition was in 2011-12 when they fell to Man United.
If Guardiola is looking for a goal-scoring formula, the third round of the FA Cup is a good place to start.
In City's last five third-round FA Cup ties they've scored 23 times and conceded only twice.
Road Woes
Maine Road and Etihad Stadium have not been kind to Birmingham through the years.
The Birmingham Blues are winless in their last 12 away matches in Manchester against City.
The last time they faced City in the FA Cup dates back to 2001 when they lost 3-2 at Maine Road.
Struggling against the elite
 Since beating Wolves 1-0 in a 2011-12 match, Birmingham's lost seven straight FA Cup ties to Premier League opponents.
Pep Talk
 Before Sunday's match City manager Pep Guardiola talked about the value of Sergio Aguero to his team.
"He is an important part of the group, he is incredibly loved, and the important thing is that in the last 10 days or two weeks, his knee's reaction was really good after the training.
"He's going to start and the minutes [to be played] his performance or knee will dictate. If he can play 90 minutes it will be great, or 60 or 30 minutes will be great."
Birmingham's Aitor Karanka explains what his team needs to do to pull off this upset.
"I think it is a nice game to play. I hope that everybody likes to play these sorts of games against one of the best teams, not just in the Premier League but in Europe and the world.
"If we are organised and committed on the pitch, we are going to have our chances to score goals. We have to go there thinking we can compete and let's see what happens."
Match Info
Sunday's match kicks off at 1:30 pm from Etihad Stadium. (JSL).