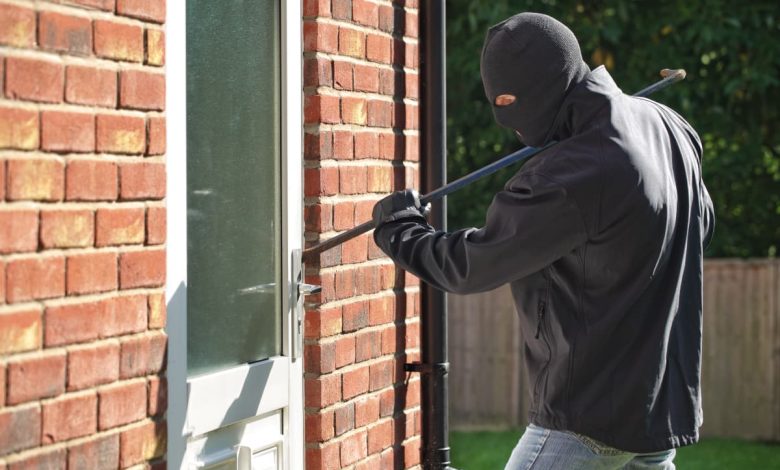 There have been 1,653 reported incidents in the borough in the past 12 months compared to 2,165 in the previous year, a drop of 23.6%.
The number of suspects charged and remanded has increased by 30.8%,  while arrests are up by 16%.
Detective Chief Inspector Richard Arthern puts the success down to several factors, including Operation Castle and the creation of a dedicated Neighbourhood Crime Team in 2022.
DCI Arthern said: "Fighting burglary is a priority for GMP and, under Operation Castle, GMP is arresting more suspects and seeing more cases going to court.
"GMP was a pilot force for Operation Castle and one of the first priorities for the Chief Constable when he took up his post.
"Under Operation Castle, GMP pledged to attend every burglary in Greater Manchester and send a forensics team within 24 hours.
"Any forensic recoveries are followed up by a dedicated team.  The public have been key in providing intelligence to us which enables us to relentlessly pursue burglars and bring them to justice."
Stockport previously had a burglary detection rate of around 1.5% – the detection rate for the past 12 months is 10% for residential burglaries and around 20% for commercial offences.
DCI Arthern added: "Burglary offences have been a real focus for Stockport – the formation of a dedicated Neighbourhood Crime Team has been key to more charges and more arrests over the past year.
"The team was set up as part of the new neighbourhood policing model with the key aims of detecting and reducing burglaries and vehicle crime.
"Burglary can be a devastating crime and affects both homeowners and businesses, and we are determined to hunt down the offenders and bring them to justice.
"It doesn't matter where the crime is committed or where the stolen goods are taken, we are committed to finding the offenders and returning people's stolen property."
"Evidence shows that you are significantly less likely to be burgled if you live in an active Home Watch area, so over the next 12 month our Neighbourhood Police Community Support Officers will be actively looking for people to volunteer as co-ordinators and streets to sign up."
Suspects charged and jailed
Earlier this week, Neil Kennedy (06/02/1975), of Chesworth Close, Edgeley, was charged with burglary, criminal damage and attempted theft of a motor vehicle in the Shaw Heath area, while in July Stephen Hempenstall (10/06/1981), of NFA, was jailed for 45 months for a burglary at a clothes shop.
Detective Inspector Michael Jimenez, who oversees Stockport's Neighbourhood Crime Team, said: "Over the course of two nights, Hempenstall stole clothing to the approximate value of £18,000 from the shop and then attempted to sell them on to a handler in Macclesfield.
"The Stockport NCT worked significant hours to identify and trace Hempenstall, and he was arrested within 24 hours.
"Officers also obtained warrants, recovering a significant amount of stolen property from the Cheshire and Stockport areas, including the property from the clothes shop.
"As a team, we were thankful to be able to return the stolen property to the victim and reduce the loss as much as possible."
Stockport burglary figures for last 12 months:
Reported incidents – 2165 to 1653, drop of 23.6%
Number of suspects charged and remanded – increase of 30.8%
Number of arrests – increase of 16.2%