GMP
Local News
Wythenshawe
Update on the explosion in Wythenshawe from the Greater Manchester Police
Investigations are continuing after a fatal explosion at a house in Wythenshawe yesterday (31 March 2022).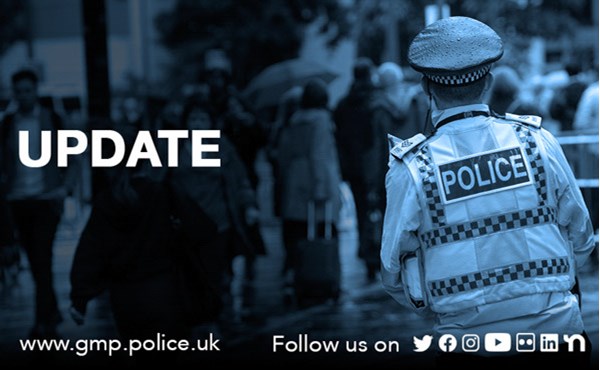 Emergency services attended after reports of a fire and explosion at the house on Brownley Road at about 6:30pm.
Sadly, a man – believed to be in his 90s – was located deceased inside a property.
A number of houses were evacuated and the scene made safe at about 8pm.
Detective Inspector Matthew Dixon, of GMP's City of Manchester district, said: "Firstly, my thoughts are with the deceased man's family.
"Although we believe the deceased man was the occupant of the house he hasn't been formally identified yet. His family has been informed and are being supported by specialist officers.
"Our investigations with Greater Manchester Fire and Rescue Service and the Health and Safety Executive are at an early stage as we try and determine the cause of the explosion.
"It is believed this was a self-contained incident and there is no threat to surrounding properties.
"I would like to thank the people who live in Brownley Road and the surrounding community for their patience on a very difficult night.
"Many families were displaced last night but are back in their homes today, and the properties either side have not been damaged.
"Anyone with information about the incident should call police on 101 quoting log 2418 of 31/03/2022."