Stockport
Stockport Sounds: Stockport celebrates GM Town of Culture – In conversation with 10cc's Graham Gouldman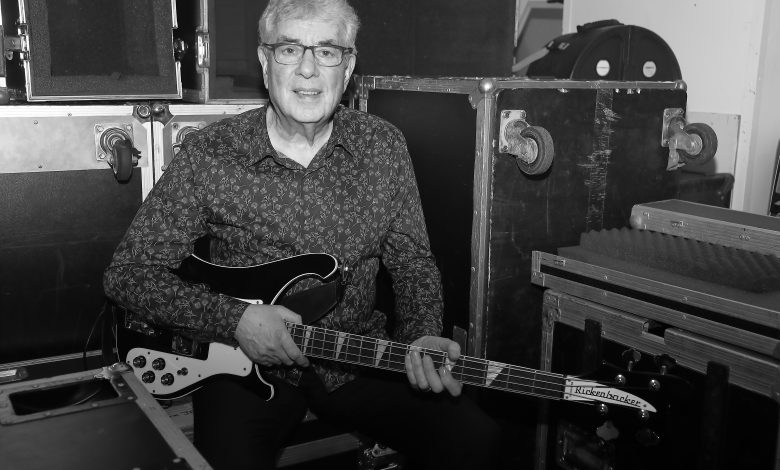 As part of Stockport's programme of activities to celebrate the town being selected as Greater Manchester's Town of Culture, Stockport Council are delighted to welcome music legend Graham Gouldman to take centre stage as we embark on a trip to revel in Stockport's musical heritage.
Graham Gouldman is one of Britain's most successful songwriters and was one quarter of the Manchester band 10cc, who ruled the airwaves in the 1970s. He was also one of the first financial investors in Stockport's Strawberry Recording Studios in 1968 and remained a partner and director in the Studio until the 1980s, helping to cement Stockport's place as one of the key cultural centres in the country.
Over the years, Graham has explained the importance of those formative years at Strawberry Studios, the impact they had and how they shaped many bands:
"Without Strawberry, there would have been no 10cc, there's no doubt about that."
"In 1968, the studios in the north of England up to that point weren't that great. If you wanted to do anything, make a proper record, you had to go down to London. But that was a nonsense, because there were so many bands in the north that needed a really fantastic facility…and Strawberry provided it."
"The early 1970s in Stockport was a magical period and there was a lot of creativity. It was a wonderful period, and we couldn't wait to get into work."
Join Graham in conversation with Dr Peter Wadsworth, who has researched the Studio's history since the 1980s, was awarded a PhD at the University of Manchester in 2007. Graham and Peter will be discussing his time in Stockport, from his early days in Strawberry, through working with such musical icons as Neil Sedaka and Paul McCartney and, in particular, his time in Strawberry with 10cc, writing and producing such classics as I'm Not in Love, Rubber Bullets and Wall Street Shuffle. There will also be an opportunity for questions from the audience and Graham will round off each part of the evening with an acoustic performance of a song that is of particular significance to him.
Peter is delighted to welcome Graham back to Stockport:
"Graham Gouldman has played a major part in establishing Stockport as a cultural centre in the UK through his time in Strawberry and as part of 10cc and I know he is looking forward to coming back to the town where he spent many years recording. For us to finally get him 'home' during Stockport's year as Greater Manchester's Town of Culture is so fitting, and this will be one of the highlights of the many great events that have been put on during that year."
Cllr Mark Hunter, Leader of Stockport Council said: "As we celebrate being Greater Manchester's Town of Culture, it's fantastic that Graham Gouldman has come to Stockport to talk about his life in music and the part our town played in his success with 10CC and beyond. I am really proud of Stockport's rich musical history and the musical greats who recorded at Strawberry Studios. Our Town of Culture celebrations showcases what we have to offer now, and also offers a platform for the Stockport stars of the future. So, as part of the 'Sounds' strand in our Town of Culture celebrations, we have a full programme of music events taking place throughout the year of which Graham's talk is just the first of many to come."
Join Graham and Peter as they delve into Stockport's musical heritage:
24th November
Stockport War Memorial Art Gallery
7.30pm – 10pm
Tickets available from: Art Tickets
Remembering Strawberry Studios as a vital part of Stockport's musical heritage and a key part of Stockport's celebrations as Greater Manchester's Town of Culture.