Stockport
Stockport foster carers celebrate 20 years dedication to fostering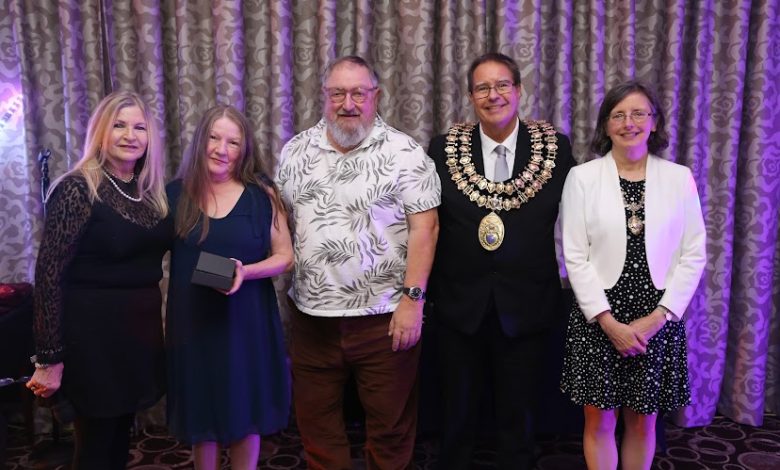 Lawrence and Tina Cottom have fostered over 25 children during the last 20 years and are now long term foster carers for a sibling pair, one who is studying at university and one training to be an electrician.
Lawrence and Tina were awarded their prestigious 20 years long service award at the celebration event held in September by the Mayor of Stockport and Cllr Wendy Meikle, celebrating with other foster families who foster with Stockport Council.
Cllr Wendy Meikle, Cabinet Member for Children, Families & Education said:
"We are delighted and so proud of Lawrence and Tina for their dedication and devotion to fostering over the last 20 years. Both Lawrence and Tina have shown extraordinary commitment to the fostering task and all the children they have cared for over the years.
The two young people currently in their care would not be where they are now, with fantastic futures ahead of them, without the skill, resilience and commitment from Tina, Lawrence and their wider family. Stockport is privileged to have such dedicated and devoted foster carers and wish to congratulate them on 20 fantastic years in fostering"
For anyone feeling inspired to come and join Stockport's fostering community, we have regular information sessions where you can meet local foster carers and find out more about what is involved in fostering with Stockport Council. Our next session is taking place on Wednesday 18 November at Stockport Quaker House, Cooper Street, Stockport, SK1 3DW at 5.30 pm.
Visit the website for more information about fostering events: www.stockport.gov.uk/fostering
To hear more about the experiences of our fostering community in Stockport and Greater Manchester visit our newly launched website. www.fostering-unfltered.org