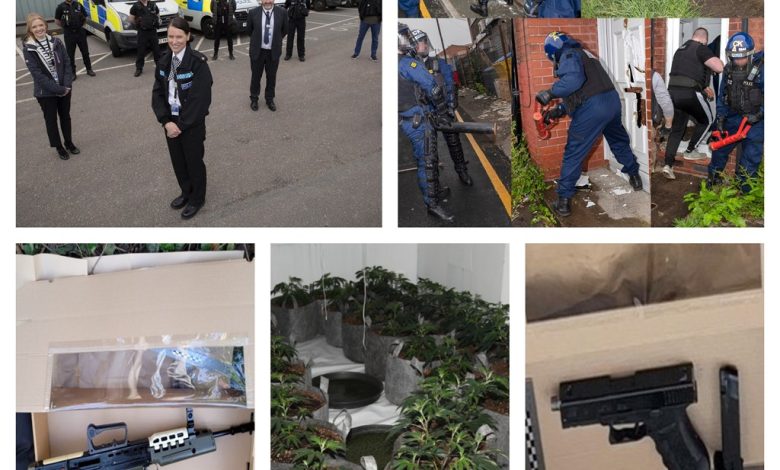 Around 60 officers from our Tactical Aid Unit, Firearms Unit, North Manchester Intelligence Development Team, and the local neighbourhood team targeted eight addresses following a firearms discharge on Monday (11 April) night on Cheetham Hill Road after a collision between two cars.
Fast-paced enquiries have been conducted in relation to the incident – which thankfully saw no one injured – and a BMW suspected of being involved has since been recovered thanks to information from the public.
Now, three men – aged 19, 20, and 21 – are in custody to be questioned on suspicion of offences including possession with intent to supply drugs, possession of an offensive weapon, and possession of class A drugs.
During today (Thursday 14 April)'s activity, a large zombie knife, several samurai swords, suspected drug-line phones, and a quantity of class A drugs were recovered from the addresses.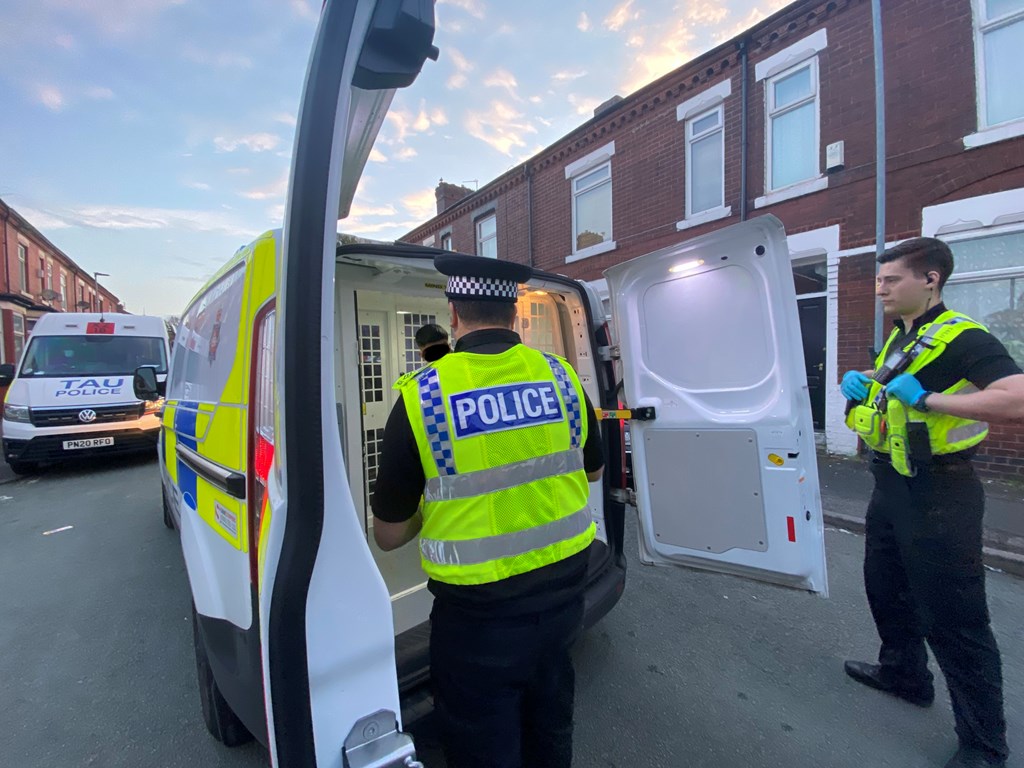 Investigators are keen to stress that the incident is believed to be a targeted attack, and that this morning's raids demonstrate our commitment to ensuring such acts of violence don't escalate between rival groups.
Specialist officers from Central Park station have spearheaded the offensive on organised crime that has seen a 92% decrease in shootings in the past year, with support from local detectives and neighbourhood teams continuing to take the fight to criminals operating in the north of the city.
Targeted work led by our dedicated intelligence development team (IDT) to tackle a spike in shootings in early 2021 has led to reported firearms discharges dropping from 26 in 2020-21 to just two in the following 12 months – with none since last July prior to this week.
Working alongside detectives from our Serious Organised Crime Group (SOCG) and firearms investigation team, the action has seen an increase in proactive disruption activity with the execution of 72 drugs warrants, 58 firearms raids, and over 200 stop-searches resulting in 191 arrests.
During the same time period, 33 firearms have been taken from the streets of north Manchester – up from 29 the previous year – demonstrating officers' continued drive to use intelligence to tackle the possession of potentially lethal weapons.
A lot of our intelligence can come courtesy of the public and we encourage anyone with information into the incident to continue to provide information to us or anonymously to Crimestoppers.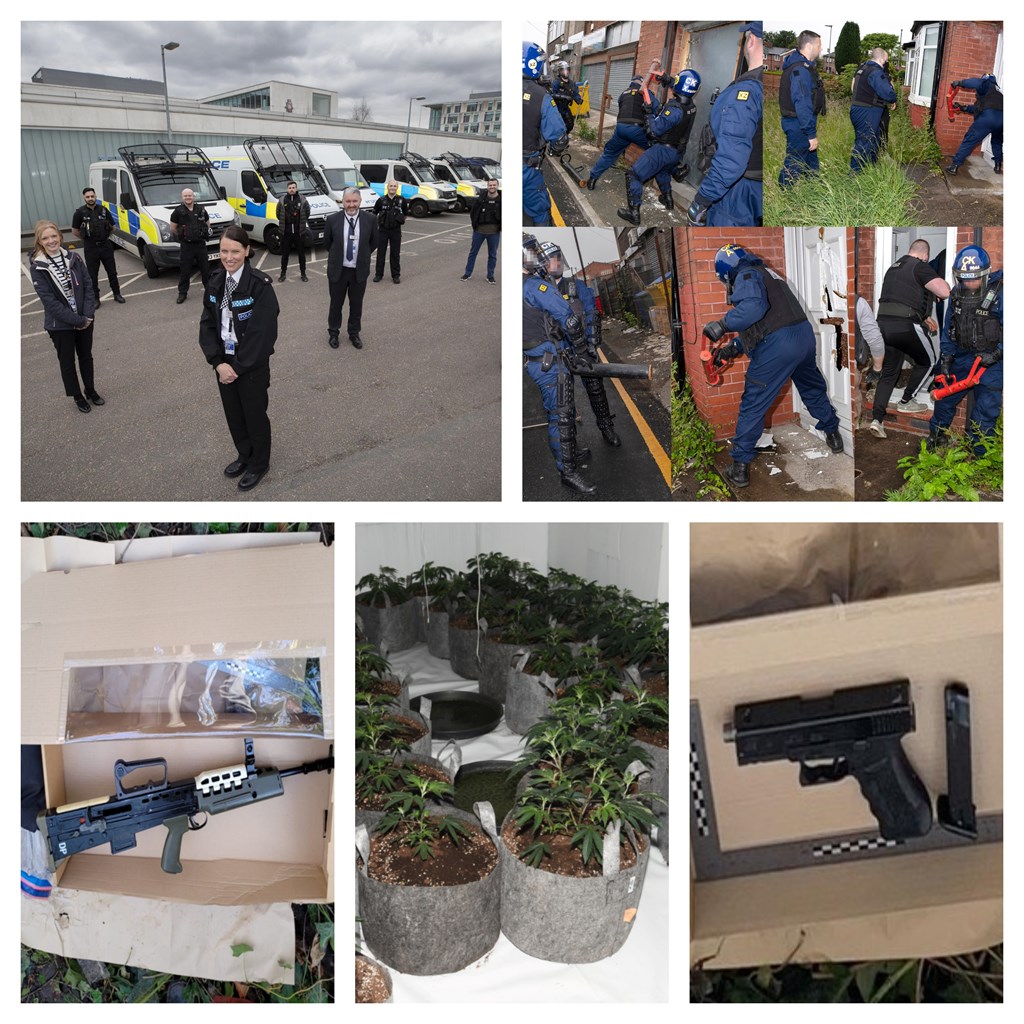 Detective Inspector Paul Crompton, of GMP's North Manchester division, said: "Today's robust response to Monday night's shooting demonstrates our zero-tolerance to incidents like this happening on the streets of our city.
"A great deal of hard work continues to go on to ensure that we maintain what has been a drastic downward trend in firearms discharges in the north of Manchester, and we are absolutely determined to not relent in our commitment to keeping people safe.
"Our enquiries into Monday's incident continue at pace and I want today to send a clear message to anyone involved in this incident that if you're involved in organised crime and you are engaging in violence in our communities then we will need no encouragement to come through your door and bring you to custody to speak to you.
"While our investigation has lots of lines of enquiry for us to explore, and our hunt for the weapon used continues, our action this morning is clear that we are keen to do whatever we can to disrupt criminality; targeting suspects, illicit assets, weapons and anything that may be fuelling this criminality such as drugs.
"We've already had information from the public that has aided us in recovering a vehicle we suspect of being involved in the incident which we now have taken for forensic analysis – I appeal to anyone that may know something about what has happened or who was involved to contact us and help progress our investigation."