Stockport
'One Stockport Family Hubs' launched to support babies, children and young people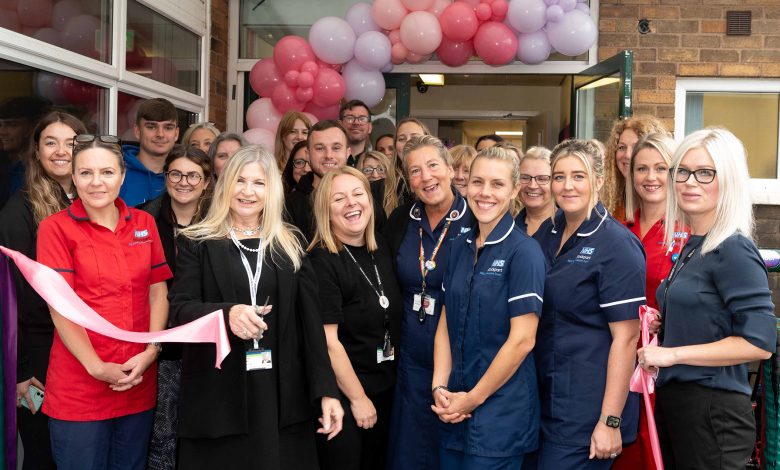 Family hubs are networks of connected help and support in local neighbourhoods, accessed from local community venues or online support. With over 65,000 young people under 19 in Stockport, Family Hubs can improve the lives of thousands of children, young people and families.
The Family Hub approach brings together support services that work with children, young people and families in local communities, Families can find information and access services they need in one friendly, convenient place.

Family Hubs help all families, whatever the problem or issue, no matter how big or how small. They offer information, help and support on various needs, from midwifery to mental health, drug and alcohol misuse, benefits, and employment.

Family Hubs are for families with children from birth until they reach the age of 19 (or up to 25 for young people with special educational needs and disabilities). There is no need for a referral, and they offer a warm welcome to children and young people, parents, carers, and the wider family.

Local Family Hub buildings are in locations that are convenient and familiar to families. The first two are now open at the former Start Well sites on Westmorland Drive, Brinnington and Garners Lane, Adswood with additional locations planned across the borough.

One Stockport Family Hubs also include an online Family Hub of information, help and support on the council's website. It brings together information held on Start Well, Healthy Stockport, Pennine Care, NHS and Stockport Council websites and our local directory of activities, help and support, making it a 'virtual front door' for both families and professionals to use.
Councillor Wendy Meikle, Cabinet Member for Education, Children and Families, says: "We believe that all babies, children, and young people living in Stockport should have any help they need to start well, live well, and thrive. One Stockport Family Hubs bring together the wide range of services available for children, young people, and families to make it easier for you and your family to access information, help and support in your local community, or online 24 hours a day, seven days a week.
"I'm also delighted to announce a unique collaboration with libraries and Life Leisure. As partners in the Family Hub Networks, Life Leisure and libraries, who are at the core of communities, can also help you access information on all aspects of family life and find help and support in our three early adopter areas."
The new One Stockport Family Hubs launch builds on the much praised and nationally recognised Stockport Family and services such as Start Well and Mosaic.
Face to face information is also available from Family Hub 'bridges', which are part of our first phase of Family Hub Networks. These are Brinnington Library, Brinnington Park Leisure, Stockport Sports Village, Bredbury Library and Life Leisure Romiley, Adswood and Bridgehall Library, Life Leisure Avondale, Edgeley Library, Offerton, Hazel Grove and Great Moor Libraries.
Stockport is one of 12 Local Authorities to receive funding through the Department for Education (DfE) Family Hubs Local Transformation Fund to develop and implement Family Hubs. By September 2024, the council will have seven One Stockport Family Hub networks across the borough.