Salford
Lorry Has Overturned -The Road Remains Closed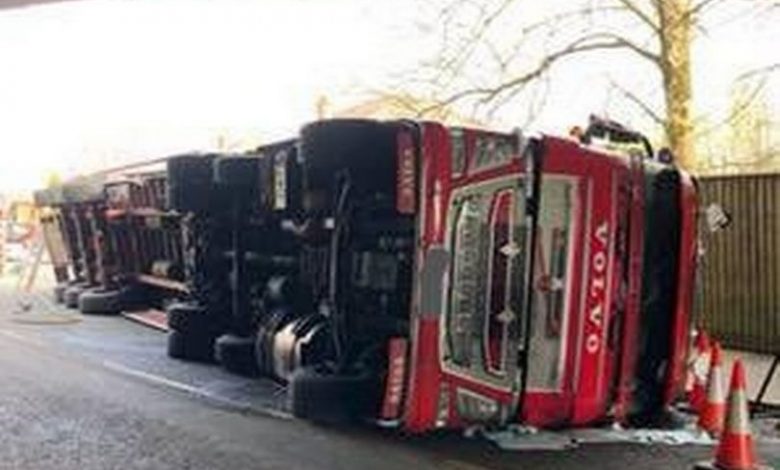 In the Harrop Fold area of Walkden, a lorry has overturned this morning shortly before 9 am. Eyewitnesses at the scene said that the lorry had struck a railway bridge on Hilton Lane.
The National Rail team based at Manchester Piccadilly tweeted on the accident and said that "Luckily the driver was safe. After it was struck this morning, we've been working with emergency services to ensure trains can run safely over this bridge in Walkden"
"Recovery of the vehicle is underway to clear the road. Please know the height of your vehicle."
Transport for Greater Manchester (TfGM) said that the road will be closed and people should avoid the area if possible. It is expected that the road could remain closed for several hours whilst it is recovered.