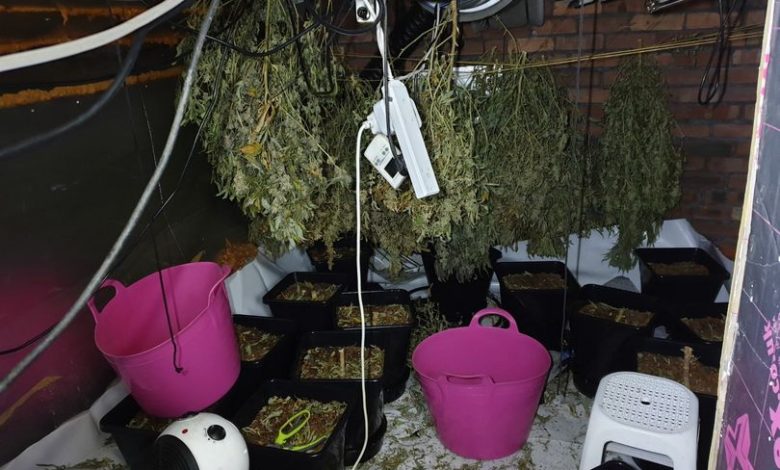 GMP has discovered a large cannabis farm by police in Bury. Officers executed a drug bust in Radcliffe at a house on York Street.
Police found around 40 plants at the property. Also, an electricity system was found at the house that had a "dangerous fire hazard".
A man was arrested on suspicion of the production of class B drugs and also for abstracting electricity.
After the arrest, the police warned people about drug production and encouraged people to report that serious crime.GMP said "Cannabis production is often related to serious and violent crime and will be taken earnestly by local officers. Officers will always act on information reported to the police regarding drugs, and we would encourage members of the public to report drug issues in the community. Officers in Radcliffe will continue to pursue sources of crime, such as cannabis farms."