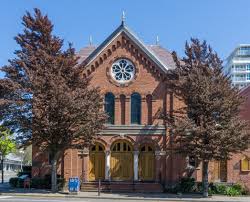 Significant Interference
Manchester City Council breached the human rights of a disabled Jewish boy.
That's according to a judge who said offering the boy respite care at a non-Jewish home would be "significant interference" with his religious freedom.
The teenager's family said he should have gone to a place in London. They wanted him to stay at a more appropriate orthodox Jewish home in the English capital to continue following his religious practices.
The plan would have seen the youngster at a local home in Manchester for 12 weeks, including Sabbath and Passover.
Council put together the plan allowing the boy to "manifest his faith as far as was considered practicable".
The council said they had concerns that being in London would limit contact with the boy and his family.
As part of the placement, the local authority heard the boy would get a kosher diet.

However, the home in Manchester wouldn't allow a mashgiach except for Sabbath meals on Friday and Saturday.
A mashgiach is an adviser who ensures that food meets kosher requirements.
Council said that might be "unsettling" for other kids, but Judge Stephen Davies disagreed.
In his ruling, the judge said: "It is plain that there would be significant interference with A's religious freedom and his family and private life.
"It cannot be necessary for the protection of A's health or that of his family that he must attend [the Manchester home] and suffer these significant restrictions when there are alternatives – such as his attending [the London home] instead or through the provision of support staff at home."
The boy currently lives in an orthodox Haredi Jewish community. (JSL).