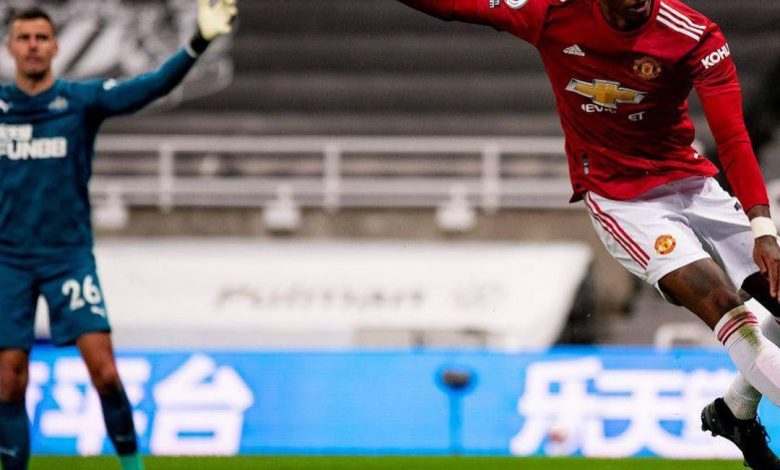 Hefty Price
 Parting with a key player could make Manchester United a lot of money.
Star forward Marcus Rashford has topped the list of most valuable footballers in Europe's major leagues.
The research group CIES Football Authority says Rashford's value right now is around £150.1m.
The biannual list factors in a player's age and length of their contract when deciding the most valuable commodities in the big five European leagues in England, France, Italy, Spain, and Germany.
Rashford currently earns in the ballpark of £200,000 a week.
Fat Cats
 Both Manchester City and United have a pair of high-priced stars on the top 20 list.
Number four on the list is Reds midfielder Bruno Fernandes.
The Portuguese is locked in at Old Trafford until 2025 and is currently earning £1m a week.
His trade-in value sits at £136.9m.
Raheem Sterling is under contract with the Sky Blues until 2023 and is making £300,000 weekly.
Sterling comes in at number nine on the list with a value of £124m.
City's major signing this fall Ruben Dias is the last player to crack the list.
The Portuguese centre-back will be making around £65m after bonuses by the time his contract expires in 2026.
He's lucky 13 on the list at £114.9m.
It would be incredibly shocking to see City or United part company with any of those players.
Who else is on the list?
 Here's a look at the top 20 list:
| | |
| --- | --- |
| Player | Value |
| 1.     Marcus Rashford (Man United) | £150.1m |
| 2.     Erling Haaland (Dortmund) | £137.8m |
| 3.     Trent Alexander-Arnold (Liverpool) | £137.4m |
| 4.     Bruno Fernandes (Man United) | £136.9m |
| 5.     Kylian Mbappe (PSG) | £135.4m |
| 6.     Jadon Sancho (Dortmund) | £134.5m |
| 7.     Joao Felix (Athletico Madrid) | £128.2m |
| 8.     Alphonso Davies (Bayern Munich) | £126.2m |
| 9.     Raheem Sterling (Man City) | £124m |
| 10.  Kai Havertz (Chelsea) | £123.2m |
| 11.  Timo Werner (Chelsea) | £122.4m |
| 12.  Mohamed Salah (Liverpool) | £121.4m |
| 13.  Ruben Dias (Man City) | £114.9m |
| 14.  Sadio Mane (Liverpool) | £112.2m |
| 15.  Bukayo Saka (Arsenal) | £105.3m |
| 16.  Achraf Hakimi (Inter) | £103m |
| 17.  Mason Mount (Chelsea) | £99m |
| 18.  Ansu Fati (Barcelona) | £98.2m |
| 19.  Harry Kane (Tottenham) | £97m |
| 20.  Frenkie de Jong (Barcelona) | £95.8m |
Notable Omissions
 They may dominate the individual awards year after year but Lionel Messi and Cristiano Ronaldo aren't highly valued at the moment.
Between them, they have 11 Ballon d'Or awards but only one snuck into the top 100 list.
At 33-years-old and with his contract at Barca expiring this summer Messi is number 97 with a value of £48.9m
Ronaldo is 35 and his deal with Juventus is up at the end of this season as well.
The Portuguese striker is number 131 on the list with a value of £42.6m.
While no goalkeepers made the top 20 it should be noted that the research factors in 4-3-3 formations and that the highest-rated keeper is City's Ederson at £72.14m. (JSL).