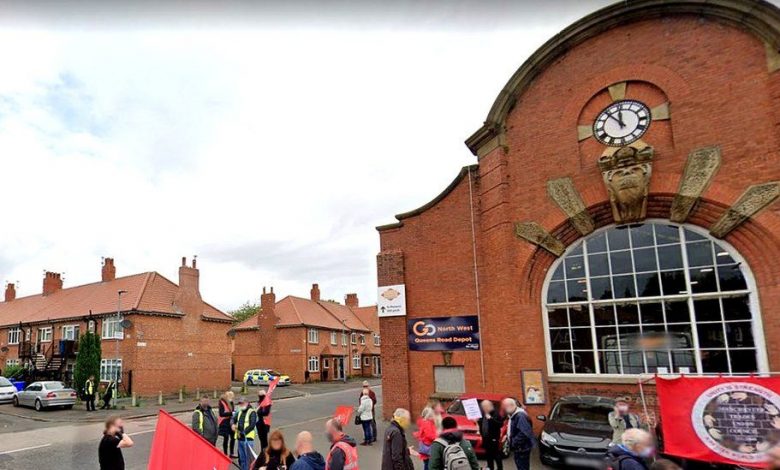 Securing the future
Hundreds of drivers at a Manchester-based bus company have officially walked off the job over working practices.
A firm spokesman for Go North West said they aimed "to secure the future of 600 jobs by stemming the company's annual losses of £1.8 million."
The Unite union represents over 400 drivers. They claim that Go North West planned to "fire and rehire its workers on vastly inferior contracts".
Out of date contract?
The proposed terms of a new contract could see drivers receive a £5,000 productivity lump-sum payment. There would also be two years of an inflation-linked pay rise along with guarantees of no redundancies.
The company says that 80% of its drivers voluntarily signed up for the new proposed package.
They say that working practices inherited at the depot when Go North West took over in 2019 had been in use since the 1980s.
A firm spokesman said drivers were "still paid to rewind manual destination blinds on vehicles" despite buses now having digital displays and were allowed to cut short journeys if they were late finishing a shift.
Unite says that 82% of its employees agreed to go on strike.
Concern
Union representative Lawrence Chapple-Gill said: "There were some things that we were working on with the company prior to Christmas, which amounted to over £1 million that we offered up as a contribution towards the turnaround plan."
He said the firm "walked away" from talks but had called on it "to return to that process in order to maximise a joint understanding of each other's position and hopefully come up with a negotiated agreement".
Unite has written a letter to Greater Manchester mayor Andy Burnham asking him to intervene.
They're concerned about some of the features or lack thereof on the buses in use during this strike.
Those buses don't have shields that protect drivers from possible exposure to COVID.
Greater Manchester Combined Authority has yet to comment on the situation. (JSL).