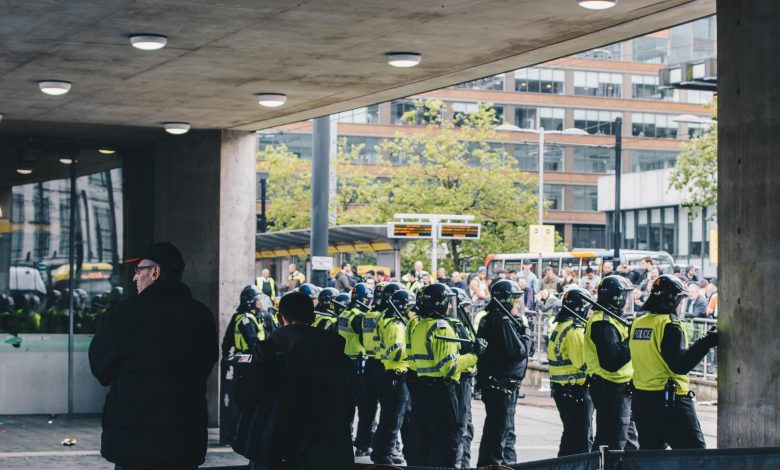 Hundreds of protestors gathered at the city centre on Saturday for "Kill the Bill" protest. Demonstrators blocked the streets and climbed onto the roof of Central Library. The protest has been described as the biggest "Kill the Bill"protest so far.
The protest started in St. Peter's Square on Saturday. Activists and trade unionists from several organisations including Black Lives Matter, Stand Up Racism, and Extinction Rebellion gathered to protest new police, crime, sentencing, and courts bill.
After protestors blocked Metroline station at St. Peter's Square, police responded to the protestors and dozens of police from the Tactical Aid Unit were called in to clear the tracks. During the protest, several angry clashes happened between protesters and officers. It is still not clear if any arrests were made.
Nahella Ashraf, co-chair of Stand Up To Racism said: "The bill is a complete attack on our human rights. This is an attack on all of us whether you're a trade unionist, a Black Lives Matter activist, or an environmental campaigner. That's why we're on the streets today."
 In a statement, Greater Manchester Police said: "Police are aware of a demonstration taking place in the city centre."
"We are monitoring the situation and working closely with partners across the region to minimise disruption. Police are currently present to ensure safety is maintained whilst facilitating the right to peaceful protest."