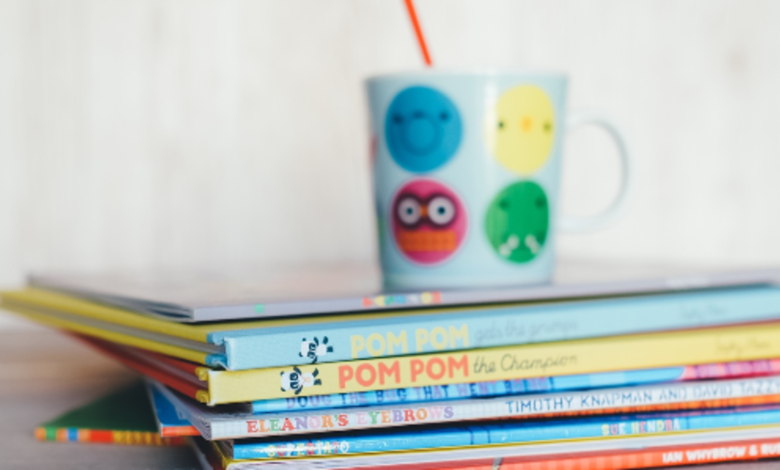 It's spooky season and with Halloween coming up, cast a spell over your little ones with The Witch's Potion Trail at Bramall Hall until 29 October. Your little spellcasters can help Batilda the resident witch find all her potion ingredients after she fell from her broom, scattering them in every room! Find them all, get them right, to make a potion for Halloween night! There is a small prize if you find all the ingredients and you might even get to meet Batilda, our slightly scary witch! It costs £3 per trail (standard admission applies for accompanying adults) and tickets are available here or from the Bramall Hall Visitor Centre.
Arty children will enjoy Stockport's First Virtual Gallery at 21 Deanery Way, Merseyway Shopping Centre, Merseyway,as Underbanks Gallery and X-GenVR host the first ever virtual exhibition showcasing the winners and runners-up from Stockport Junior Art Competition 2023. With 137 entries the new revolutionary exhibition of the budding junior artists of Stockport, is open Wednesday – Friday, from 4-9:30pm and Saturday and Sunday 10am – 7:00pm until Friday 27 October. Book online or call 0161 637 7273 to arrange a visit.
Disney fans can 'Be Our Guest' at a Supercalifragilisticexpialidocious Silent Disco for an afternoon of fun, dancing and singing along to everyone's favourite tunes at Stockport Central Library on 27 October from 2-4pm. We've got a playlist filled with the Top 100 songs from the movie studio and there will also be juice, a colouring corner, and even a costume contest for those who want to take part. I wonder 'How Far I'll Go' with the dressing up? Reserve your place by registering here. All ages are welcome, just let us know how many in your group will be wearing headphones.
Stockport Museums is also running events during the holiday for under 16s and these include:
Mystical Creatures Trail at Staircase House, from Saturday 21 October to Sunday 29 October, where you can discover tiny doors hidden around the house, each linked to a magic creature from folklore, with badges for the winners. £2 per trail (standard admission applies for accompanying adults);
Make a Wand for free at Staircase House during standard opening hours. It is free for children but standard admission applies for accompanying adults, with trail tickets available here or Staircase House reception
An exciting children's version of Stockport Air Raid Shelter's popular Family Explorer Tour on Tuesday 24 October and Wednesday 25 October, at 10.30am, in which you can brave the darkened tunnels as you go back in time and experience the life of a child during the war. The tour is suitable for children aged seven and above and is targeted at children aged seven to 10 years. All children must be accompanied by an adult. Children £6, Accompanying Adults £4 with tickets available here.
All our libraries will also be open as normal during half term week to borrow free books, boredom breakers such as jigsaws and board games, access free PCs and Wi-Fi and just spend some time in a relaxed, welcoming environment. Each library is also hosting their regular Storytime when residents with younger children can call in at their library to share stories, songs and craft.
As part of the Town of Culture Stockport Makes strand with Climate Action Now, children aged 16 and under can take part in a competition to Design the Future Eco-Friendly Library Card.
Other library events include:
• a week of craft events for residents to drop-in at Bridgehall Library;
• Circus and Dance Workshop with Factory International at Central Library on Tuesday 24 October – The Welcome Roadshow – Stockport Library – Factory International;
• Local author Denise Popat for a children's storytime based on her books 'Magnificent, Marvelous Minibeasts' and 'The Underwater Bunch' on Tuesday 24 October, 11am at Edgeley Library and Saturday 28 October, 11am at Central Library;
• Garden Co-design drop in session at Bredbury Library on 31 October;
• Halloween Family Film Night at Central Library on 31 October at 6.30pm, with the, film starting at 7.15pm;
• Dragons Crawlers, a six-week series of Dungeon and Dragons-style fantasy escapades for ages seven to 11 years old, which launches on 31 October at Central Library, 4- 6pm. Places bookable via Eventbrite.
Cllr Frankie Singleton, Cabinet Member for Communities Culture and Sport at Stockport Council said: "While the weather may be turning colder, they'll be a warm welcome for everyone this half term in Stockport with such a huge array of events on offer as part of our Town of Culture programme. Many of the events are completely free or are low cost, so will offer families the chance to get out and about and keep children entertained, from visiting our excellent local museums to days out in nature and art workshops."
Stockport is the current Greater Manchester Town of Culture. You can find out more at the Stockport Town of Culture website.