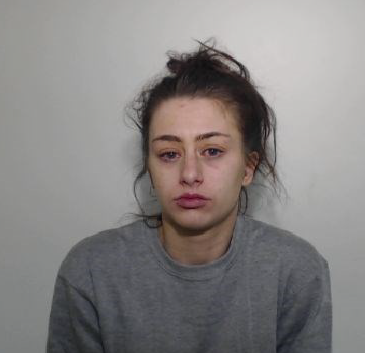 A woman who attacked another woman with a broken bottle has been jailed for more than seven years. Because of the attack, the victim lost sight in one eye. The victim said the attack destroyed her life.
Courtney Leanne Thompson pleaded guilty to the attack and was sentenced yesterday to seven years and seven months in prison at Manchester Crown Court.
Thompon was at a New Years party in Salford in 2018 with her partner. Then, she called the police and said she had been assaulted by her partner and had sustained a cut lip. After a while, she left the house.
Thompson then returned to the house and attacked her partner with a vodka bottle. The female party host tried to intervene. But she was stabbed in her face that causing permanent damage to her left eye.
Her eyeball was permanently damaged and she lost her sight in that eye. The victim said: "This has been a living hell. The pain and destruction caused on that day have not only physically scarred me for life but also mentally. She has totally destroyed my life."
Detective Sergeant Sandra Jones, of GMP's Trafford district, said: "The victim suffered horrific injuries that she will have to live with forever. The attack was violent and unprovoked, and Thompson is quite rightly behind bars."