Business
Local News
The Manchester Attractions Reopening in August
As lockdown restrictions ease, these attractions will be back to business next month.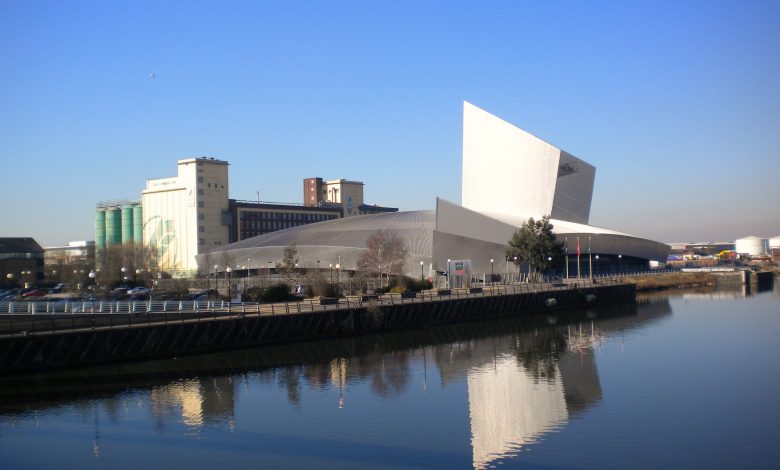 Imperial War Museum (North)
The Imperial War Museum (North) is due to reopen on 1 August at 10am. 
The museum collects objects and stories of war from the First World War onwards and regards itself as a global authority on conflict and its impact on peoples lives.
It is part of a family of five Imperial War Museums across the country which uncover the causes, course and consequences of war and conflict. 
The museum will be asking visitors to keep a 2m distance and strongly recommends wearing a face mask wherever possible, particularly in busier areas where social distancing is more difficult. 
Hand sanitising points will also be set up throughout the museum and there will be an increased amount of cleaning with particular attention paid to busy areas, handrails, doors, lifts and interactive gallery points.
While lockers and the café will remain closed, the gift shop will be open but any purchases will need to be paid for by card and sanitisation stations will be set up for use before and after visiting. 
Any donations towards the museum would also need to be paid by card. 
The museum will be asking visitors to book in advance to ensure that social distancing can be observed but queuing for entry may be required, particularly for the busier parts of the museum. 
The Imperial War Museum (North) will be opening every day from 10am and the last booking will be for 4pm.
Junkyard Golf Club
Crazy golf, cocktails and neon lights are all back with Junkyard Golf Club reopening on 3 August.
Visitors can choose between three 9-hole courses made from reclaimed junk such as towers of tyres, old fairground material and pirate speedboats.
In order to comply with social distancing, signposting and booth dividers will be in place although the venue is already relatively spacious. 
Cleaning routines have also been upgraded with all key areas thoroughly cleaned every 30 minutes and golf clubs and balls cleaned after every game. Hand sanitising stations will also be available.
Staff will be given full training and the option to wear PPE such as masks and visors while they are working and will be washing their hands regularly. 
Although food is unavailable for now, drinks can be ordered by scanning the QR code at your table and accessing the online menu where you can pay for them by card.
Under 18s must be accompanied by an adult and visit Sunday-Thursday with entrance before 7pm and last golf at 6pm. 
Opening times are staggered throughout the week and there is a maximum of six players per time slot to help maintain visitor numbers although you may be asked to queue outside if necessary.
Elizabeth Gaskell's House 
Elizabeth Gaskell's House which celebrates the life and literature of Manchester's most famous Victorian author is due to reopen on 12 August at 11am. 
Located just a mile outside the city centre, the restored home features period rooms, a villa garden and a Tea Room for visitors to enjoy. 
The Manchester attraction has received a "We're Good To Go" mark by Visit England indicating that it has the required processes in place to make it Covid-safe. 
For example, visitors will be asked to wear a face mask and follow a one way route throughout the house.
A maximum of five people will be allowed in per time slot and an average visit is expected to last approximately two hours including time spent at the Tea Room. 
Tickets must be pre-booked for Elizabeth Gaskell's House which is open on Wednesdays, Thursdays and Sundays from 11am – 4.30pm with last entry at 3.30pm. 
Standard entry is £5.50 per person with concessions available for senior citizens and students at £4.50 while children under 16 go free when accompanied by an adult.
Bury Art Museum & Sculpture Centre
Bury Art & Sculpture Centre is due to reopen on 13 August at noon. 
The centre showcases the rich history of Bury and the surrounding area in a distinctive Edwardian building which can be considered a work of art itself.  
The Art Gallery is specially built to house the Wrigley Collection featuring over two hundred oil paintings, watercolours, prints and ceramics collected by local paper manufacturer Thomas Wrigley. 
They were given to the town in 1897 by his three children and successive curators have added to to Wrigley's legacy by including paintings by 20th century artists such as Victore Pasmore and Edward Burra.
Meanwhile the Sculpture Centre exhibits some of the most prominent sculptors in contemporary art and also hosts international festivals to bring some culture back to Bury.
Visitors will have to enter the Museum from the ramp entrance and exit via the main doors of the Foyer but those who need to exit via the ramp entrance can do so by speaking to a member of the team.
A maximum of 30 people in groups of six will be allowed in the centre at any one time and this will be monitored by staff however you may be asked to wait or come back another time.
Wearing a face mask will be mandatory in shop spaces and recommended in other areas including the Tea Room counter which will be open from 3 September. All transactions must be made by card.
The team will be wearing PPE and acrylic screens have been installed at points where there is face to face interaction between them and visitors.
A one way system will be in place to allow for social distancing and lift occupancy will be limited to one person or household group per lift.
Toilets facilities will initially be closed and hand sanitising stations will be located at the entrance and throughout the centre. 
Bury Art & Sculpture Centre will initially be open from 12pm-4pm from Thursday to Saturday.
Science & Industry Museum 
Manchester's Science and Industry Museum is also due to reopen on 14 August at 10am. 
The museum showcases the world-leading science and innovation from the past 250 years which began in Manchester, hailing itself as one of the most important industrial heritage sites in Europe. 
Initially the four galleries in the New Warehouse will be open to the public; Revolution Manchester and Textile Galleries as well as interactive gallery, Experiment and current exhibition, The Sun.
The museum will be asking visitors to observe social distancing and follow one-way routes around the galleries in order to do so. 
There will also be additional measures in place to ensure safety including hand sanitising stations throughout the museum and enhanced cleaning regimes.
Entry remains free but pre-booking will be required to manage visitor numbers with visits in August and September expected to last around 90 minutes. 
The museum will be opening from 10am-5pm from Wednesday to Sunday.
Whistle Punks Urban Axe Throwing
Definitely one of Manchester's more unique attractions, Whistle Punks Urban Axe Throwing will be reopening its doors on 26 August.
Bringing axe throwing out of the woodlands and into the city, a visit here is the perfect way to let off some steam after the stresses of lockdown. 
Every lane will be a semi-private space to help separate from other groups and floor markings will help maintain social distancing in busier areas. 
Gloves are not permitted when handling an axe but axes cannot be shared and will be deep cleaned before and after each session. 
Part of the venue may be closed including the bar but drinks, snacks and food can be ordered from staff and paid for by card within your specific lane. 
All staff have been Covid-19 trained and have had their temperature taken upon arrival. They will also be wearing visors and maintaining a 1m+ distance at all times. 
Hand sanitising stations will be available throughout the venue including on the lanes and guests' temperatures will also be checked upon arrival.
Sessions have to pre-booked online with times staggered to reduce the risk of overcrowding although queuing may be required to help facilitate social distancing.
A waiver will also need to be signed to ensure that social distancing is possible, particularly within smaller spaces throughout the venue. 
Sessions are available from 3pm-9pm from Wednesday to Sunday.