Local News
Storm Christoph Hit The Region: Manchester Flooding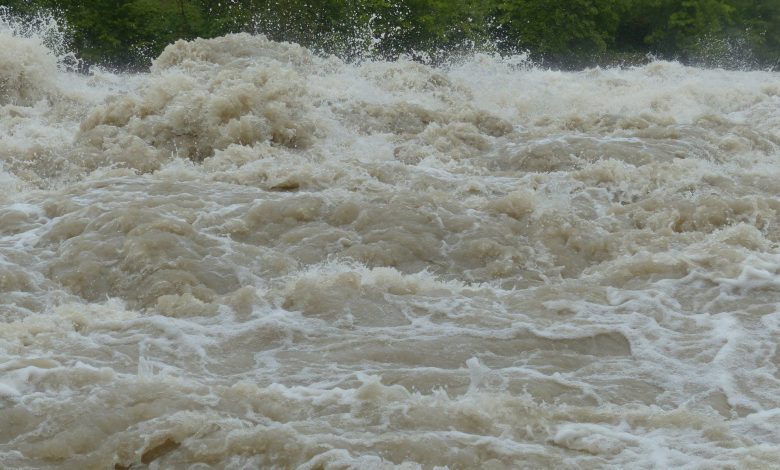 Environment Agency made a warning after heavy rain and snow continued in England and Wales that many rivers are dangerously at a high level. Hundreds of people have been evacuated from their homes due to the Manchester flooding.
The city council said 2000 properties in the East Didsbury, West Didsbury, and Northenden areas of Manchester were evacuated last night after rising water levels. Also, people in parts of Ruthin and Bangor on Dee in North Wales and Maghull in Merseyside warned to leave their home as a precaution.
Authorities said that River Mersey reached its peak point last night and for the next days, more flooding is expected with more rain. Environment Agency shared a graph that showed the activity of River Mersey :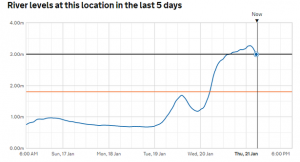 Authorities said people who were evacuated from their homes can stay with their friends and relatives. People who have clinically vulnerable, positive for coronavirus or self-isolating can stay in emergency accommodations of the hotels. Others can go to Wythenshawe Forum to stay.
Manchester council announced that people with the below postcodes need to check the flood warning service: M20 2 / M20 5 / M21 7 / M21 8 / M21 9 / M22 4.
Greater Manchester Police assistant chief constable Nick Bailey said that up to 3,000 properties across the Greater Manchester region could be affected by Manchester flooding.
Environment agency shared a new announcement on Thursday morning at 6 am that shows the riskiest places today:
River Mersey at East Didsbury
River Mersey at West Didsbury and Northenden
River Bollin and Agden Brook at Little Bollington (south of Dunham Massey)
River Bollin at Heatley (between Dunham Massey and Lymm)