Local News
Wigan
Run Wigan Festival raises £28k for charity despite cancellation
The proceeds will go towards Duchenne Muscular Dystrophy charity, Joining Jack.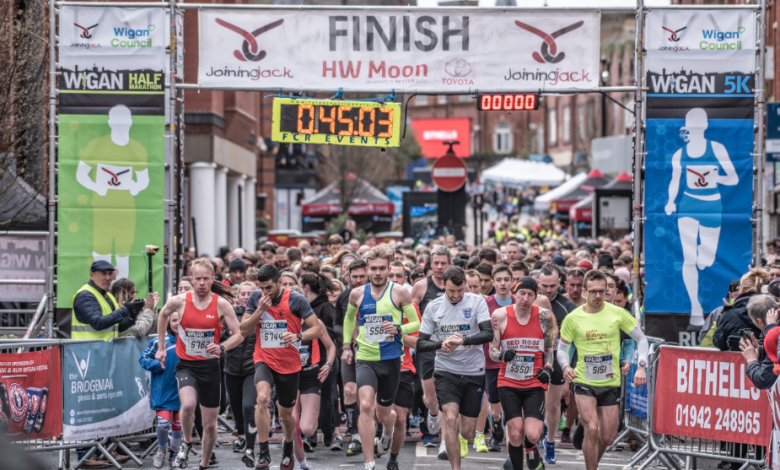 The fourth annual Run Wigan Festival has already raised £28k for charity despite being cancelled due to covid-19.
The event was initially expected to take place in March but was postponed to September because of the coronavirus and with restrictions still in place, organisers were forced to cancel the in-person event.
Instead, people from Wigan and beyond were invited to run the equivalent of the races they had entered by themselves; a half-marathon, 10 miles or 5km and submit photographic evidence to be sent medals.
Over £28,000 has now been collected in registration fees and sponsorship for organising charity Joining Jack who fund research into genetic disorder, Duchenne Muscular Dystrophy.
Alex Johnson qwho set up the charity with husband Andy after their son Jack was diagnosed with the condition said: "We are absolutely overwhelmed that the Run Wigan Festival has raised such a fantastic amount.
"We were heartbroken not to be able to hold the event this year. We love seeing everyone come together for Joining Jack, but the fallout from the COVID-19 pandemic has meant we have been unable to stage any of the charity's three mass participation flagship fundraising events in 2020.
"It has been an outstanding effort by all our wonderful supporters and means, as a charity, we can continue to invest in the ongoing research for all boys living with Duchenne. Thank you so much from Jack and everyone at Team JJ."
The charity's other major fundraising event, the Wigan Bike Ride was also held virtually due to the pandemic and raised £10,000 for the cause, with some cycling upwards of 50 miles.
Meanwhile, the virtual Wigan 10k is currently taking place, with runners asked to submit proof by 31 October in order to receive their medal.