Bolton
Rugby League's lasting legacy in Bolton – one year on from World Cup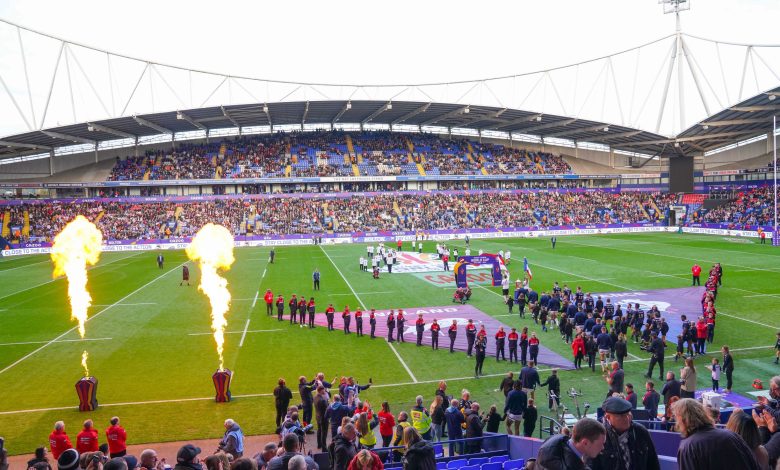 This Sunday (Oct 22nd) will mark exactly one year since 24,000 fans packed the University of Bolton Stadium to watch Dom Young score one of the tries of the tournament.
The game saw the fourth highest attendance across the entire world cup as England beat the visitors 42-18 in the group stage.
But for local fans of rugby league, the real success has come away from the pitch.
When Bolton Council first bid to host the tournament, the aim was always to build a legacy for the sport in the borough – encouraging residents to get active, and inspiring young people to try something new.
Nowhere is that legacy more evident than at The Den, the home of Westhoughton Lions.
The team's new clubhouse was built with a grant of almost £300,000 awarded through the tournament's social impact programme.
Tony Grindley, chairman of Westhoughton Lions, said: "The Rugby League World Cup was fantastic for us.
"The level of financial investment we received will secure the club for generations to come.
"What I remember most fondly about the tournament, however, is our junior members walking out with the players on matchday at Bolton.
"To see those young people proudly representing rugby league in their hometown was a very special moment for everyone at the Lions."
As part of a drive to increase participation around the tournament, Bolton was paired with local Super League clubs to arrange taster sessions and activity days.
The current Super League champions, Wigan Warriors, now have a full time Rugby League Development Officer working in Bolton's schools and community clubs.
The post is jointly funded by Bolton Council and Wigan Warriors Community Foundation.
The head of the Community Foundation, Danny Fullerton, said:
"The interest and enthusiasm amongst young people who attended the rugby league taster sessions we held in Bolton as part of the Rugby League World Cup was so encouraging it seemed like a natural progression to build on that with our Development Officer.
"For many young people in Bolton, this provides the opportunity to try a sport that they've maybe never had the chance to play before.
"For anyone showing real promise, we have a wealth of resources available to help them develop all the way in rugby league."
Bolton Council's Chief Executive, Sue Johnson, was among the 24,000 fans in the stadium for the England v France game.
She said: "Bolton was proud to be a part of the biggest, best, and most inclusive Rugby League World Cup ever.
"The tournament showcased the very best of Bolton to a global audience of millions and helped build our growing reputation as a host of world-class sporting events.
"We are working to bring more events to Bolton in the future, helping bring bigger crowds to the borough, boosting the local economy and leaving last benefits for everyone.
"I am delighted to see the continued legacy of the tournament which has inspired people in Bolton to get active, meet new people, and try something new."