Oldham
Recognising the value of Oldham's care experienced young people during Care Leavers' Week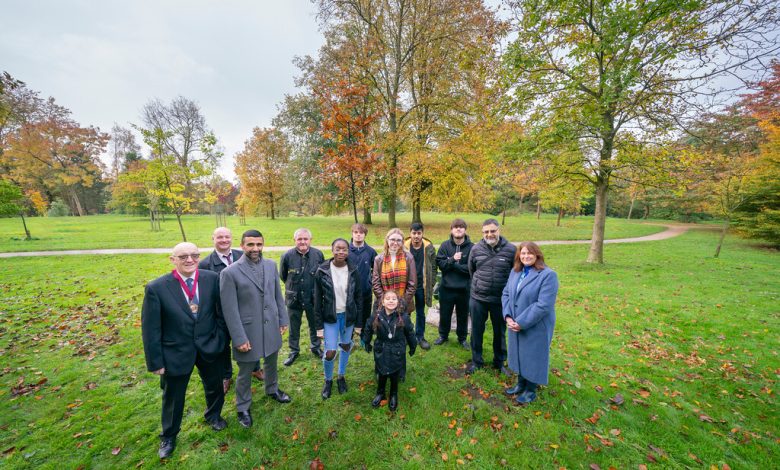 Care Leavers Week is a national awareness week that runs from Wednesday 25 October until Wednesday 2 November
On Friday 27 October, care experienced young people gathered in Oldham's Alexandra Park for a ceremonial tree planting. The planting was to mark the 20th birthday of the National Leaving Care Benchmarking Forum, which Oldham is a part of.
Councillor Shaid Mushtaq, Cabinet Member for Children and Young People attended the event and said: "Care Leavers' Week is a chance for us to shine a light on our brilliant care experienced young people. It's also a chance for us as a council to reiterate our commitment to care leavers as we continue to work collectively to address the challenges they face.
"It's an ongoing privilege to know and get to see so many of our care-experienced young people thrive and flourish as they make their way into the world. All of us at Oldham Council are immensely proud of them and their achievements."
As part of its commitment to care for experienced young people, earlier this year Oldham Council, following a motion put forward by Oldham Youth Council, formally agreed to treat being a care leaver as a protected characteristic. It means that the council now officially recognises that care-experienced people are a group who are likely to face discrimination and that future decisions, services and policies made and adopted by the council will be assessed to determine the impact of changes on people with care experience, alongside those who formally share a protected characteristic such as age, disability, race and sex.
The council has also formally pledged to continue seeking out and listening to the voices of care experienced people when developing new policies.