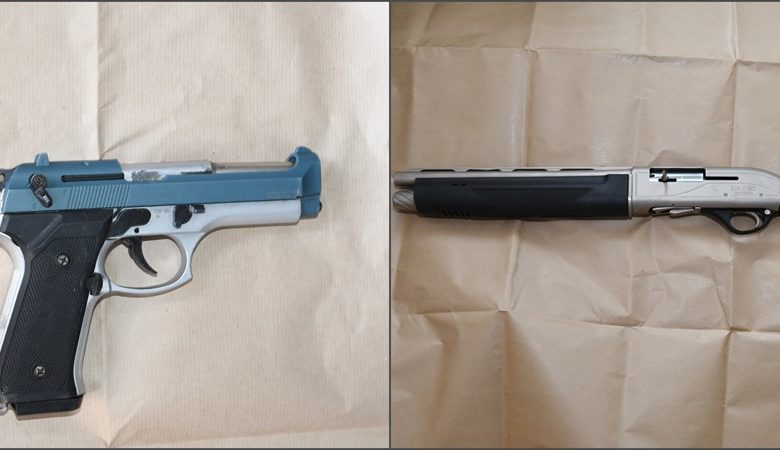 After a warrant at an address in Oldham, a wanted man has been arrested for two weapons and ammunition. During the search of the address, officers seized a sawn-off shotgun along with 15 cartridges of ammunition.
Oldham South's Neighbourhood Policing Team attended to an address on Alder Road on Monday. At the search, the team arrested a wanted man and a 41-year-old woman at the address. The woman has been bailed.
Enquiries are ongoing. Police have arrested a second suspect related to the incident on Wednesday in a hotel in Oldham.
Inspector Christian Julien, of GMP's Oldham district, said: "These actions are a testament to the skill and dedication put in by all officers involved to help dismantle serious crime across Greater Manchester."
"The damaging impact of criminal activity can be felt across communities. GMP continues to be committed to identifying this activity and ensuring those responsible faces the appropriate justice."
"Often our investigations are supported by intelligence passed to us by members of the public so I would encourage anyone with information that could assist on our enquiries to get in touch with police."