Altrincham
Bury
Manchester City Centre
Oldham
Rochdale
Stockport
Wigan
Once more, Operation AVRO commences its presence on the transportation network of Greater Manchester.
Under the banner of Operation AVRO, GMP's Transport Unit, in collaboration with Transport for Greater Manchester (TfGM), carried out a series of targeted deployments across all ten districts, aiming to enhance safety on the transport network for all users.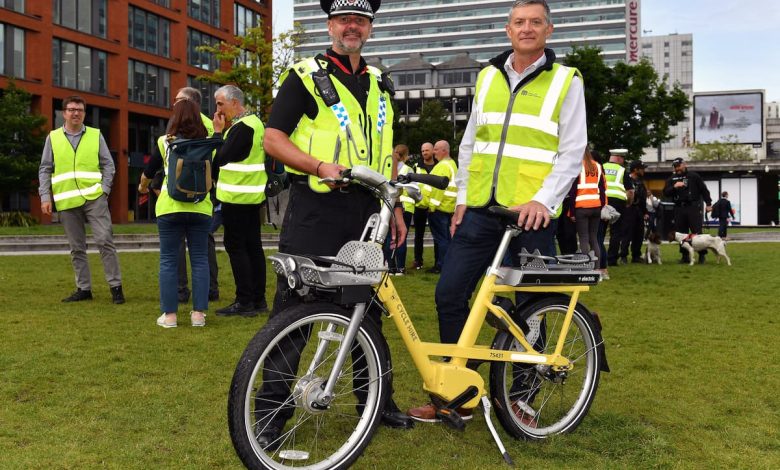 Working alongside the TravelSafe Partnership, our officers made 19 arrests and conducted 143 stop searches. Additionally, approximately 1,102 Metrolink fines were issued for fare evasion.
Officers from each district demonstrated a visible presence in their respective areas, patrolling both the Metrolink network and bus routes.
The day commenced with a briefing in Piccadilly Gardens, followed by a thorough sweep of the area for any potential knives. At Victoria station, officers from the Dog Unit and Tactical Aid Unit were present as passengers passed through knife arches stationed across Greater Manchester.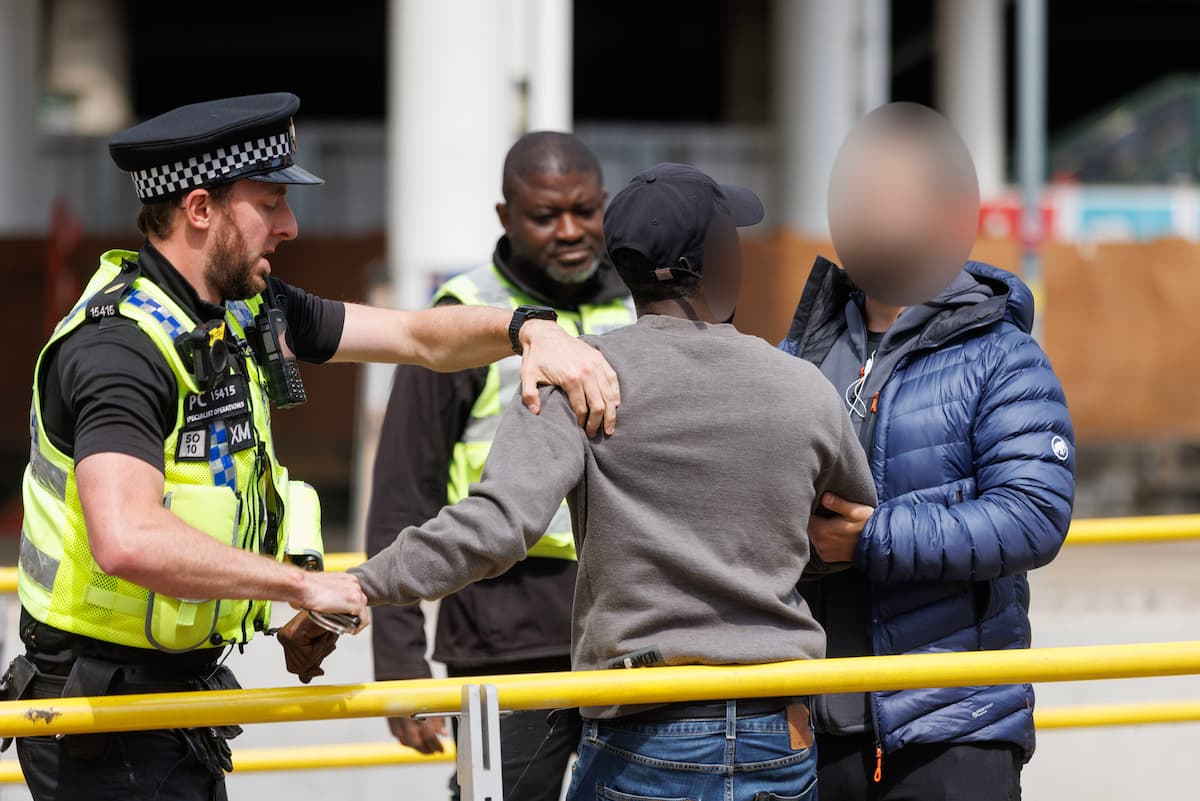 On the outskirts of the City Centre, two traffic operations were conducted on Regent Road and Bury New Road, resulting in the recording of 333 traffic offences over a two-day period, including 152-speed offences and seven arrests.
In Salford, a dedicated operation focused on addressing the theft and vandalism of Greater Manchester's Beryl Bikes. Officers engaged with the public, explaining the reasons behind the stops and discussing the issues related to bike theft and criminal use. A total of 88 stolen or vandalized bikes were recovered during the operation and will be refurbished for future public use.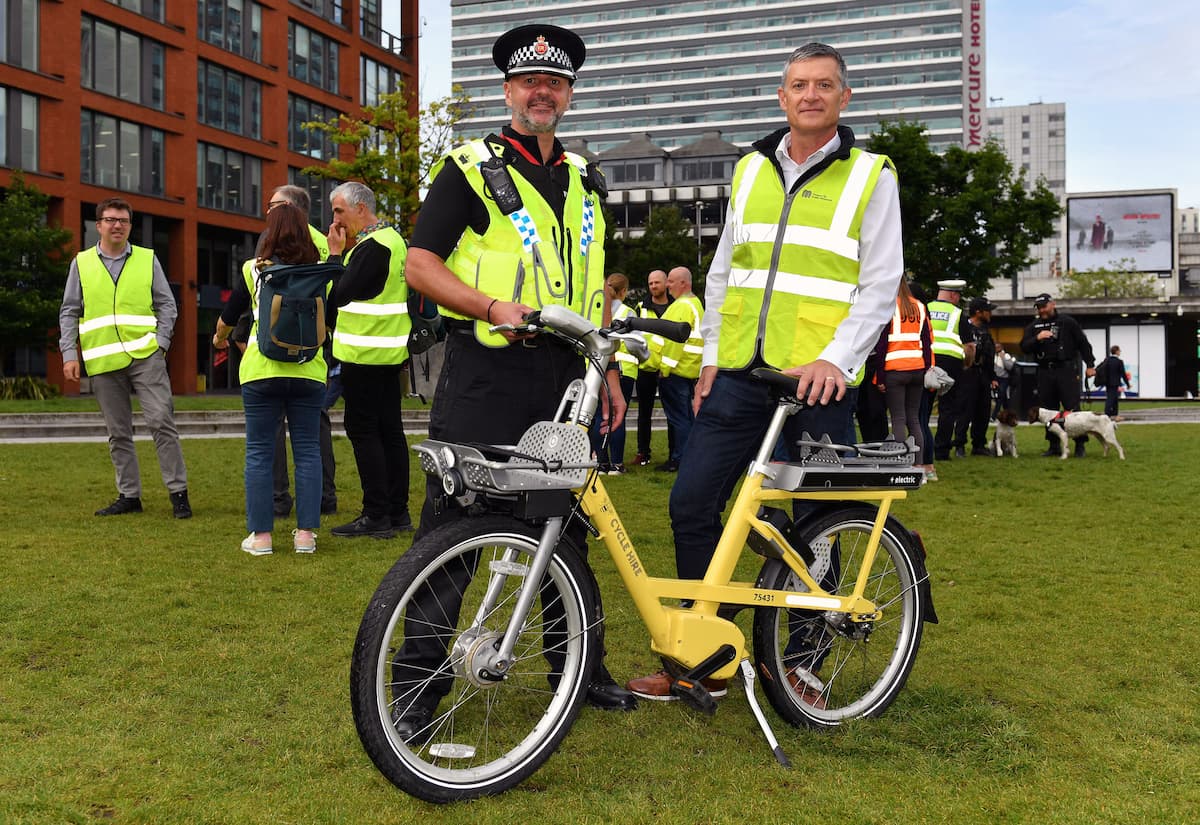 In Tameside, officers actively patrolled the 201 and 347 bus routes, which converge at Hyde bus station, providing reassurance to the public and deterring any anti-social behaviour on the services and at the bus station.
Deputy Mayor for Greater Manchester Kate Green visited multiple locations throughout the day, including Cornbrook Metrolink station, where she interacted with GMP officers.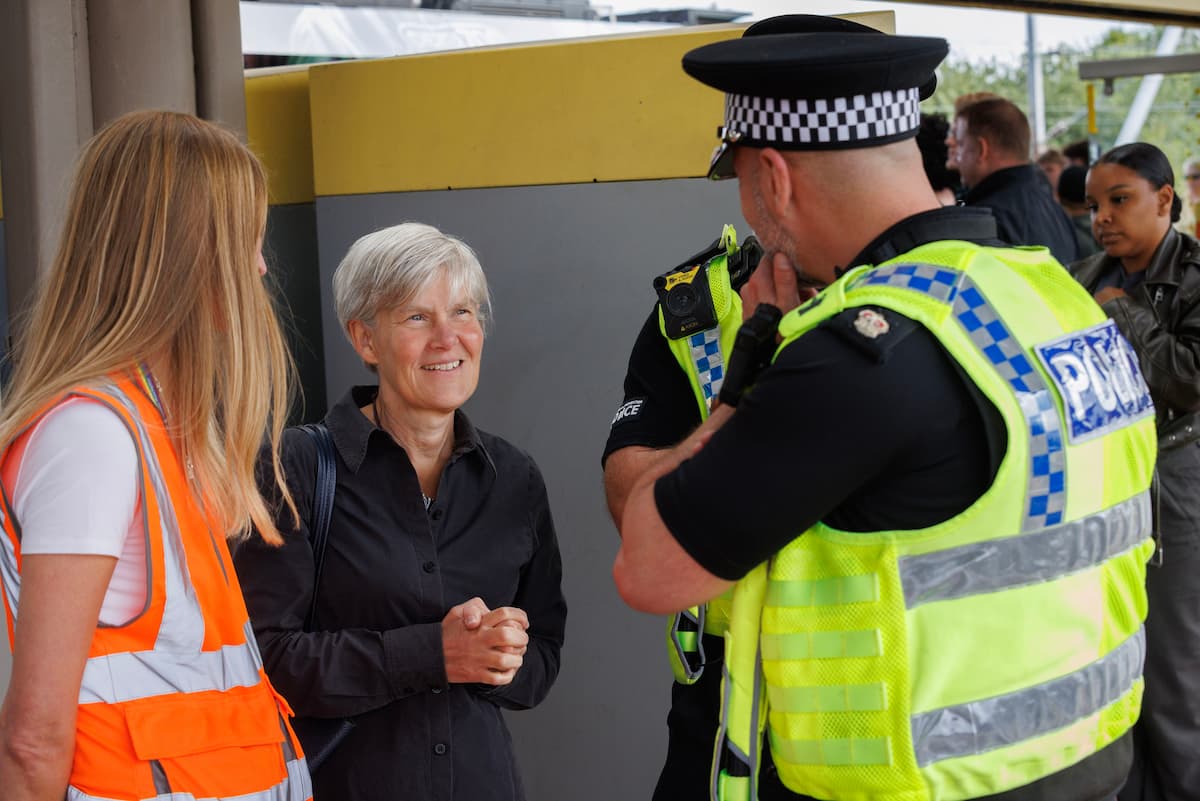 In Wigan, support was provided to rough sleepers at the bus station by The Brick, along with an engagement stall in collaboration with Wigan Youth Zone, offering information on available services to the public.
Transport Commissioner Vernon Everitt also made several visits to AVRO deployments, including Bolton Interchange, to observe the use of Foundation 92's new mobile hub. This charity, in partnership with TravelSafe, addresses youth-related anti-social behaviour on public transport by directly engaging with young individuals across the network. The mobile hub is equipped with interactive games, table sports, refreshments, and a relaxation area, with plans for the addition of virtual reality software in the future.
Transport operations were also conducted at Altrincham, Bury, Oldham, Rochdale, and Stockport interchanges, targeting the Metrolink and bus routes.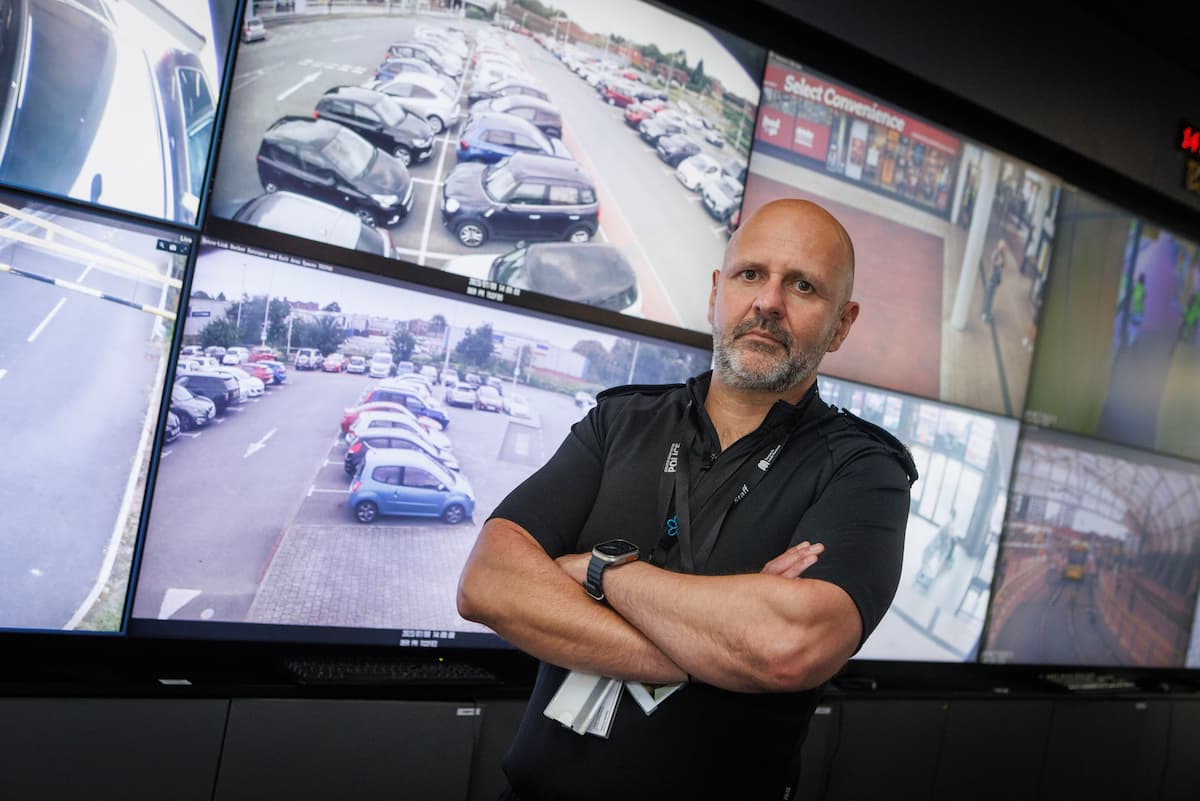 Superintendent Gareth Parkin said: "This was an important two-day Operation AVRO for us as we once again rolled out our resources across Greater Manchester.
"We often refer to our network system as the '11th district', so having an active presence working alongside our partners from TravelSafe, the GMCA, Transport for Greater Manchester and Beryl Bikes was a priority for us.
"Officers from each district set up specialist operations to try and combat anti-social behaviour, knife crime, theft, and other pressing priorities for that district.
"As you can see from the results above, there have been a great number of arrests, stop and searches carried out and fines handed out for fare evasion on our Metrolink network.
"I would like to thank everyone involved for their hard work over the two-day period, and I look forward to working with all partner agencies again in the future to continue to make Greater Manchester a safer place to work and live."
Kate Green, Deputy Mayor for Policing, Crime, Fire and Criminal Justice said: "Our transport network across Greater Manchester is a crucial part of people's everyday lives, whether they are travelling to and from work, visiting friends and family or coming to the city centre to enjoy themselves.
"That is exactly why we cannot let the behaviour of a minority of people impact the experiences of others or even deter them from using public transport.
"This crackdown is an excellent demonstration of the hard work carried out every day to keep people safe across Greater Manchester as they are travelling and sends out a clear message that crime and anti-social behaviour will not be tolerated on our transport network or anywhere else."
Vernon Everitt, Transport Commissioner for Greater Manchester said: "While the overwhelming majority of people treat fellow customers, hardworking transport staff and public transport and active travel facilities with respect, there are some who do not.
"Operations like AVRO allow us to reinforce our zero-tolerance approach towards crime and anti-social behaviour on the public transport network. It was brilliant to see all the agencies which make up the TravelSafe Partnership working together to tackle these issues and reassure the travelling public.
"Ensuring the safety of everyone who uses and works on public transport will always remain a key priority for me and the TravelSafe Partnership as we continue to deliver the integrated Bee Network."