Local News
Oldham
Oldham Mayor Pays Emotional Tribute to Emergency Services
Cllr Ginny Alexander thanked the emergency services on 999 Day.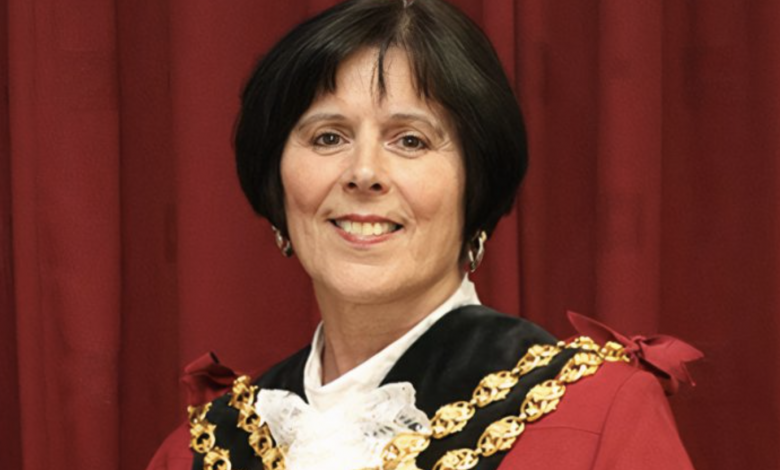 The Mayor of Oldham has posted an emotional tribute to mark Emergency Services Day.
In the video, Cllr Ginny Alexander thanked those who have worked in the emergency services across the UK, past and present and celebrated their contributions.
She said: "This morning the Emergency Services flag was raised at the civic centre as an act of thanks on behalf of us all, the great people of Oldham.
"It is a day we support and honour the heroic men and women of the NHS and Emergency Services, especially throughout the covid-19 pandemic – who knows where we would have been without them?
"Thank you to all of our emergency services from the people of Oldham. You really are our heroes."
Emergency Services Day, also referred to as 999 Day, begins with a two minute silence at 9am on 9 September to represent the ninth hour of the ninth day of the ninth month.
The national day was founded three years ago by a police officer and former police officer after they realised that the work of the country's emergency services was largely going unnoticed.
Normally, there would a series of events and flags hoisted across the country to celebrate their contributions but many of these have had to be cancelled this year to adhere to social distancing rules.
Emergency Services Day is also backed by the Prime Minister and the First Ministers of Scotland, Wales and Northern Ireland.
The PM said: "It takes a very special kind of person to put your life on the line for a complete stranger, yet that is what we see day in, day out from the remarkable men and women of our emergency services.
"You protect us from harm, deliver us from danger, and tend to us in our hours of need. And you do so without hesitation or complaint – if we dial 999, we know you will be there for us.
"I know the dedicated men and women of the emergency services did not get into this line of work for the accolades or applause.
"You are heroes of British life, doing what you do not for the plaudits but out of a sheer sense of duty and a determination to serve the public.
"All of us in this country owe each of you a debt of gratitude."