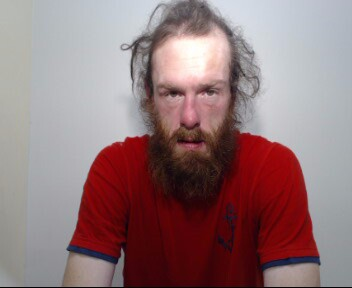 The court was told that at around 10.35 pm on Sunday 25 October 2020, police received a report that a woman had been sexually assaulted in an alleyway off Grimshaw Lane, Middleton.
An investigation was launched and officers established that a man had followed the victim before overtaking her then turning around and asking for directions. As they walked past the entrance to the alleyway, the man pushed the victim to the floor; covered her mouth with his hand and sexually assaulted her. The man left the scene via the alleyway.
Information received in response to a police appeal, featuring the victim's description of the man, resulting in the arrest of Darren Roche (07/03/86), of no fixed abode. Roche was taken into police custody for questioning where he was subsequently charged with sexual assault
After pleading guilty at an earlier hearing, Roche was today (Thursday 6 May 2021) sentenced at Bolton Crown Court to three years in prison. A victim restraining order has also been imposed indefinitely, and Roche will be added to the sex offenders register indefinitely too.
DC Melanie Jeffery, of GMP's Rochdale district, said: "This was an abhorrent attack and a terrifying experience for the victim but I hope today's result provides her with closure. Greater Manchester Police and partner agencies will continue to offer her specialist support services. I would also like to use this opportunity to commend her for her bravery as the description she provided was key in identifying Roche, which ultimately allowed us to ensure he faced justice.
"I would also like to thank the members of the public who responded to the police appeal by providing information. This, alongside our own enquiries, helped us to arrest Roche and remove him and the risk he poses from the streets.
"No woman should ever be made to feel unsafe whilst walking alone and I hope this case reassures members of the public that GMP's investigations into reports of sexual offences are thorough and taken with the utmost seriousness. I hope this also sends a stark warning to offenders that we will ensure you are identified and are brought to justice.
Greater Manchester is nationally recognised as a model of good practice in terms of support services available to victims.
If you or someone you know has been raped or sexually assaulted, we encourage you not to suffer in silence and report it to the police, or a support agency so you can get the help and support available.
– Saint Mary's Sexual Assault Referral Centre, Manchester provides a comprehensive and co-ordinated response to men, women and children who live or have been sexually assaulted within Greater Manchester. We offer forensic medical examinations, practical and emotional support as well as a counselling service for all ages. Services are available on a 24-hour basis and can be accessed by telephoning 0161 276 6515.
-Greater Manchester Rape Crisis is a confidential information, support and counselling service run by women for women over 18 who have been raped or sexually abused at any time in their lives. Call us on 0161 273 4500 or email us at [email protected]
– Survivors Manchester provides specialist trauma informed support to boys and men in Greater Manchester who have experienced sexual abuse, rape or sexual exploitation. Call 0161 236 2182.