Bolton
Major Flooding Hit Parts Of Bolton: "The Water Was Gushing Like A Waterfall"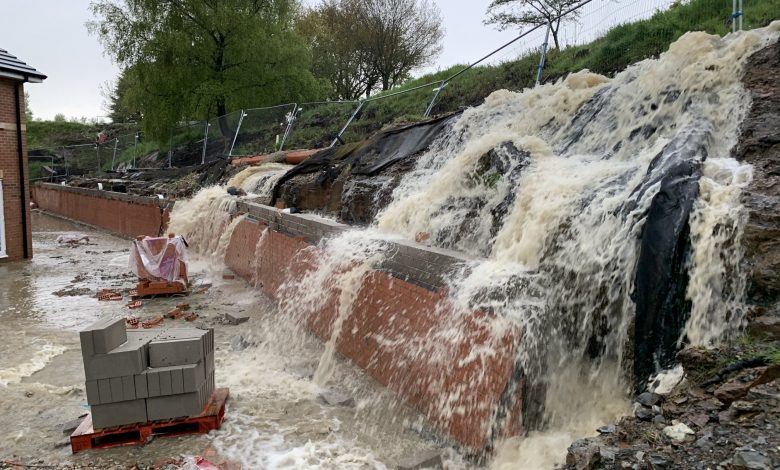 Major flooding hit some parts of Bolton yesterday. After heavy rain in the area, roads in Horwich and on the Rivington Grange estate were left under a deluge of water yesterday afternoon.
Local residents in Bolton described water as "gushing like a waterfall". Many cars were stuck in the flood water and traffic delays happened. Fire crews were at the scene to help keep residents safe.
St Joseph's R.C High School that is on Chorley New Road, will be closed on Monday due to the flooding, a post said on their Facebook page. Many parts of the high school were left 30 cm underwater after the floods.
Chorley New Road remains closed for both directions from St Anthony's Church to De Havilland Way.
In a tweet last night, Bolton council said: "Road diversion signage being deployed to the area. The limited number of sandbags being delivered to the Fallbirch Rd area which can be collected if you need them."
"Please only collect if absolutely necessary as supplies are limited and there are some urgent cases."
Severe flooding today in Horwich ⁦@FireBolton⁩ ⁦@manchesterfire⁩ , some before and after shots of improvised flood defences, made by the residents, before our arrival, great community spirit and hard work protected some many properties. pic.twitter.com/VjIC8S83bb

— Ady Taylor (@SMAdyTaylor) May 16, 2021