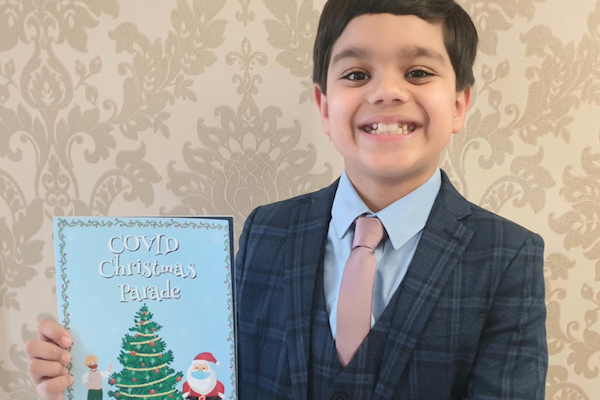 An eight-year-old boy from Bolton is bringing hope to children during these uncertain times.
Milan Kumar recently self-published "Covid Christmas Parade", a book about a young boy spreading festive cheer amidst a pandemic.
The book's proceeds will go to the National Literacy Trust to support kids whose literacy and learning has been most affected by COVID.
His story is gaining national recognition among the most well-known people in all of Britain.
Camilla, Duchess of Cornwall wrote to Kumar congratulating him on his "absolutely wonderful achievement".
British Prime Minister Boris Johnson is also recognising the youngster for his work.
Kumar says "I feel proud knowing I have made a difference to the lives of other children affected by Covid-19 because reading promotes health and wellbeing.
"I love reading and learning about the world through books and I want to help as many children as possible discover the magic of reading and all the great benefits it comes with."
The eight-year-old wrote the story after completing a 50-book reading challenge.
It took him a mere three months to finish reading all those books.
Kumar also received of Points of Light award for his efforts.
The award is given to "outstanding" volunteers "making a change in their community".
The book's already raised more the £3,000.
You can find a link to the book on Amazon. (JSL).