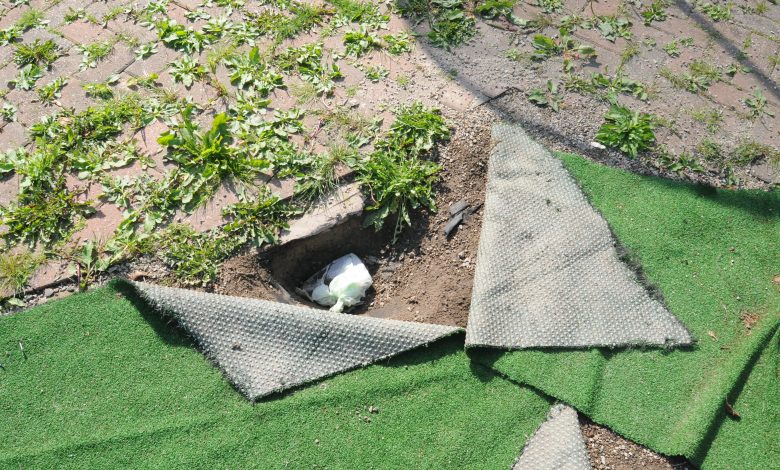 A man who tried to hide a gun under artificial grass has been jailed for eight years.
Police officers got a report on July 14th,2020  that a firearm was discharged following a large scale disturbance in the street. When police officers came to the scene, there were a group of people who left a nearby nightclub and men were congregating near to black Audi A3.
After officers watched CCTV trawls, they found that a man was seen to be holding a pistol. The investigation started for   Clive Wallace (03/09/1987)  who hide the pistol.
Officers from GMP's Serious and Organised Crime Firearms Team came to his home that is in Oldham. While officers were searching the home, they realized a handgun that was located under artificial grass in the garden.
Amy Quinn from Oldham was arrested at the scene. Officers found that Quinn was hiding the handgun. She was found guilty of possession of a firearm.
GMP's Force Critical Wanted Unit started to track down Wallace and found him on Thursday 15 August 2020. He has arrested a knife also found with him.
Clive Wallace has been jailed for eight years and was found guilty of possessing a firearm with intent to cause fear or violence.
Detective Chief Inspector Joe Harrop, from GMP's Serious and Organised Crime Group, said: "Wallace was clearly a dangerous individual and the firearm we found could have ended up being the weapon that led to someone losing their life. This sentence sends a message out to those who are involved in crime or have weapons and dangerous firearms in their possession – we will take action."