Trafford
20231115Supported interns embark on exciting future with Trafford Council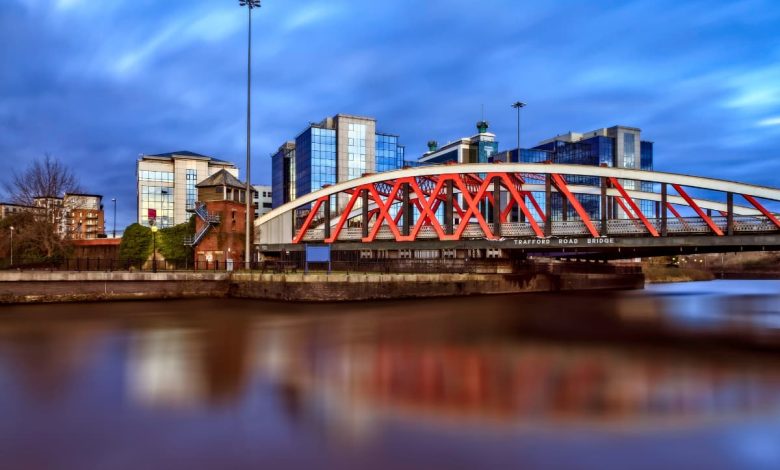 Trafford Council has extended a warm welcome to its very first group of young, supported interns.
The 16 to 24-year-olds are part of the Council's newly launched Supported Internship programme, which gives young people with special educational needs and disabilities (SEND) the chance to try out a work placement and wherever possible, move into paid employment at the end of the programme. 
This scheme hopes to build on and replicate the success of a similar scheme run at Trafford General hospital. The scheme at the hospital has been in place for a number of years and has supported over 50 young people to prepare them for the world of work and move into paid jobs.
By 2025, every local authority in England needs to double the number of supported internships available so that up to 4,500 young people can benefit from the offer each year.  In Trafford we are on target to double the number of available places with the new Council scheme, which is run in partnership with Trafford College and Pure Innovations.
To gain a place on the scheme, each young person must be aged 16-24 and have an education, health, and care (EHC) plan and live in Trafford.
Each Intern will get to experience three different placements within the Council over the next nine months – including HR, facilities, catering, legal, IT and various admin and reception roles within every council department.  Each young person is mentored by a trained job coach and will gain additional qualifications.
The Supported Internship scheme builds on the Council's already strong history with apprenticeships – having supported over 400 apprentice starts in a variety of roles since April 2017.
Cllr Tom Ross, Leader of Trafford Council, said:
"I'm absolutely thrilled to welcome our first supported interns onto this scheme. It's about getting young people a job, giving them some independence and providing the opportunity for them to find out what they like before they join the workforce.
"I'm passionate about the Council employing people from within our own borough – it is by doing so that I believe we will be able to deliver even better services to residents. This initiative is a great way to develop the skills and knowledge of our young people while paving the way for them to enjoy an exciting future."
Daniel Crisp, age 24, from Stretford, who joins the Council's HR team initially on the Supported Internship scheme, said:
 "I'm looking forward to building my skills and trying out different placements. In the future I would like to work in IT because I enjoy trying out new software products and would like to show other people how to use them."