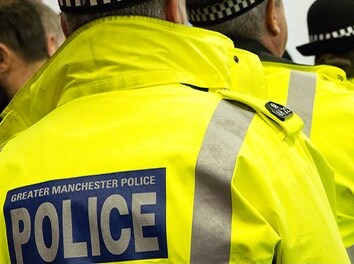 Police were called around 7.10pm on 1 March 2022 to Sainsbury's on Trinity Retail Park in Bolton Town Centre to a report of an attempted robbery close to the main entrance of the store.
The victim – a man – had been approached by the offender and demanded he hand over money, to which he obliged.
Thankfully security guards for the shop were able to intervene and retrieve the cash from the offender.
The victim declined to pass his details to security and then left the scene prior to police arrival.
A 28-year-old man was arrested on suspicion of robbery and released with no further action taken.
Enquiries are currently ongoing.
Sergeant Neil Austen of GMP's Bolton district, said: "We don't believe the victim was injured during the altercation but he left the scene prior to police arrival and we're currently appealing to him to get in touch with us.
"Our officers just want to ensure he is ok and we want to establish the full circumstances of the incident, ensuring the responsible person for the robbery is identified and faces the appropriate justice.
"If you were the man involved in this incident or you think you know the man involved please get in touch with us."