Crime
Woman from Walkden allegedly raped in her home
Police searching for man between 35-40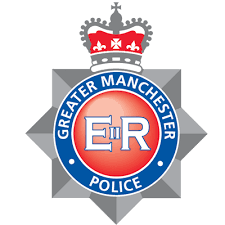 Police in Greater Manchester (GMP) are appealing to the public for help in tracking down an alleged rapist.
Reports indicate that on Saturday, January 23 between 10:30 and 11:00 pm a man entered a woman's home in Walkden, Salford.
Upon entering through an unlocked rear door the man allegedly raped the woman inside.
The suspect is white, 'well built', standing six feet tall with a ginger beard and a tattoo on one of his arms.
He's between 35-40 years old.
Detective Chief Inspector Gareth Jenkins with the Salford districts GMP says: "The victim is being supported by specialist officers and partner agencies who will continue to offer her their services in the near and distant future.
"We understand that this news may cause concern but I can reassure members of the public that the investigation team are doing everything they can to identify the man responsible and ensure he faces justice."
At the time of the incident, the suspect had on a black baseball cap with a white tick, a blue jacket, a white t-shirt, jeans, and trainers with a silver emblem.
Police are asking that anyone with further information contact them at 0161 856 5168 quoting 61 24/01/21.
You can also contact Crime Stoppers anonymously at 0800 555 111. (JSL).