To Do
The Best Sunday Roast Places In Manchester
In Manchester, Sunday Roast is very special. You can find delicious Sunday Roast meals in special places on our site.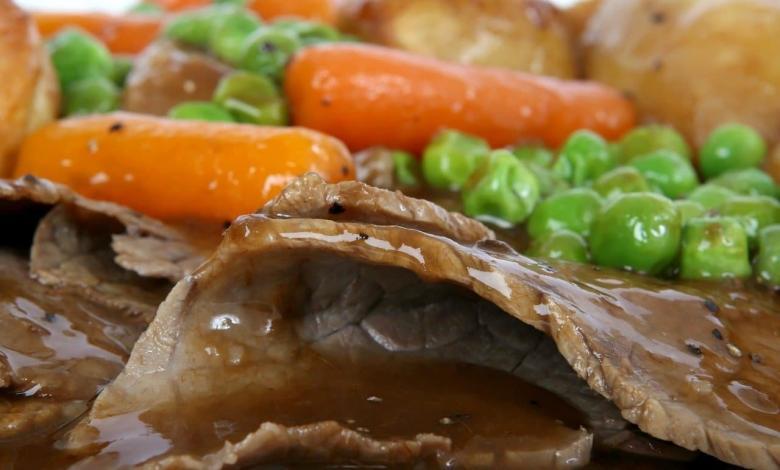 In the guide to the Best Sunday Roast Places in Manchester, we are sure to find you a special place. Bon Appetit!
Hawksmoor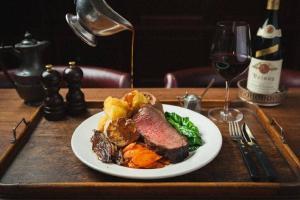 Starting at £ 20, you can eat the most delicious undercooked zero meat in Manchester here. It served with thyme marrow sauce and French fries. Service starts at 5 o'clock.
184, 186 Deansgate, Manchester M3 3WB
Hispi
You can eat delicious beef and pork roast with seasonal salad in this restaurant, which is open between 12.00 and 04.30. Prices start from £ 25.
1C School Ln, Didsbury, Manchester M20 6RD
Albert's Schloss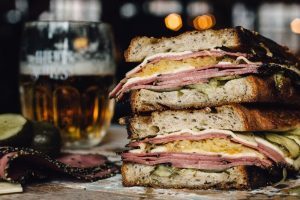 The excellent menu, served with spicy lamb, Alpine cheese and ham, is only £ 15. The restaurant serves between 12.00 / 21.00.
27 Peter St, Manchester M2 5QR
Gaucho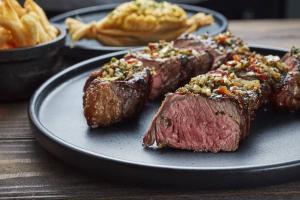 It is one of the best lunch places. Fried sirloin, potatoes and Yorkshire puddings are amazing. The service ends at 18:00. Prices start at £ 20.
2A St Mary's St, Manchester M3 2LB
Pack Horse Hayfield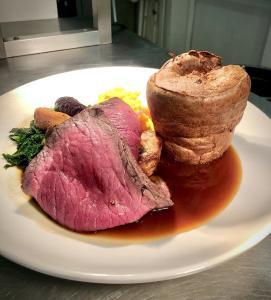 Derbyshire sirloin served with a variety of vegetables or lightly fried Chisworth lamb meat will be an excellent Sunday meal. Prices starting from £ 15.
3-5 Market St, Hayfield, High Peak SK22 2EP
Mamucium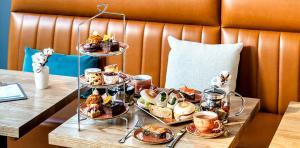 Options between Sunday lunch include Cheshire beef, Goosnargh chicken with Black stick blue dauphinoise, or two Lancashire Beef Wellingtons carved into the table. Restaurant prices, which are open all day, start at £ 16.
6 Todd St, Manchester M3 1WU
James Martin Manchester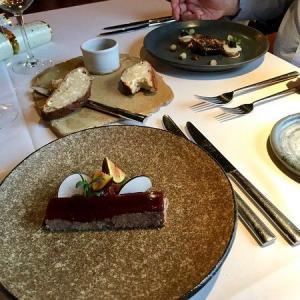 Undercooked beef with Yorkshire pudding and anise-fried carrots is really delicious. The service is open between 12:00 and 17:00 and prices start from £ 20.
Great Northern, 2 Watson St, Manchester M3 4LP
Refuge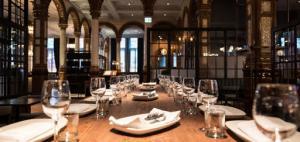 There's a green Yorkshire pudding with red cabbage, buttery, where they suck pork and chicken with steak roast potatoes, Chantenay carrots and parsnip on plates ranging from £ 17 to £ 39.
Oxford Street M60 7HA Manchester
Dakota
Open from 12:30 to 17:00, this venue has roast beef, chicken or nuts with Yorkshire puddings, roast potatoes, honey roast parsnip, carrot and Swedish mash, green beans, cauliflower cheese. This menu is only £ 25!
29 Ducie St, Manchester M1 2JL
Mr. Cooper's House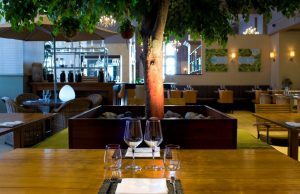 You only need to set aside £ 14.95 for a Sunday lunch at the restaurant. Beef, pork, chicken meat and Yorkshire Black Angus are included.
16 Peter St, Manchester M60 2DS
White Hart Inn, Lydgate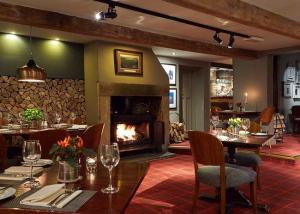 This pub, one of the oldest in Manchester, is a place with international awards. It is open from 12.00 / 19.45 pm and prices start from £ 27.50. In addition to Savoy cabbage or beef, a variety of pork is also served.
51 Stockport Rd, Lydgate, Oldham OL4 4JJ
Kala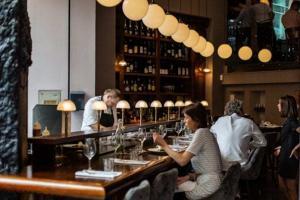 Open between 12.00 / 16.00, it is only £ 20 for an unusual Sunday menu. Yorkshire with caramel sauce and Chantilly cream is delicious.
55 King St, Manchester M2 4LQ
Hyssop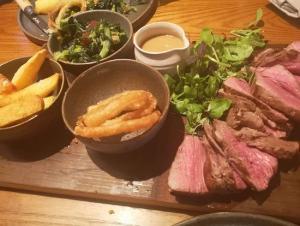 You can have the perfect Sunday meal, paying just £ 20 for the roasted sirloin of Derbyshire beef, beef potatoes, leg of lamb served, chicken or hispi cabbage, Yorkies and other options.
54 High St W, Glossop SK13 8BH
Baratxuri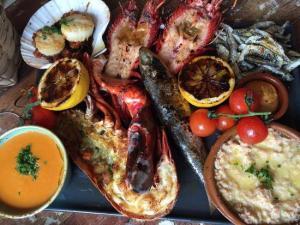 Excellent roast meat options, specially fried in wood fire, await you. You can taste Rubia Gallega or Txuleton steaks for £ 26.
1 Smithy St, Ramsbottom, Bury BL0 9AT
Mash Tun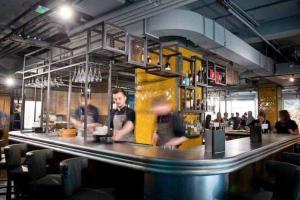 It is an excellent choice for drinking beer and eating roast meat. The service, which starts at 12: 00, continues until evening.
55 King St, Manchester M2 4LQ,
TNQ Restaurant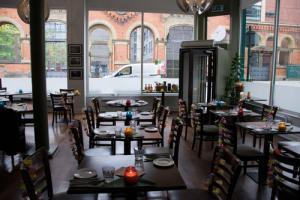 Menu prices range from £ 12.95 to £ 16.95 to £ 19.95, ideal for having a great Sunday. We recommend especially the beef.
108 High St, Manchester M4 1HQ
Soup Kitchen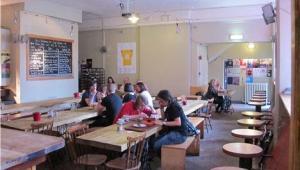 You can have an excellent menu with well-cooked roast beef, lamb shins, chicken or nut fries. Prices are economical.
31-33 Spear St, Manchester M1 1DF
Gorilla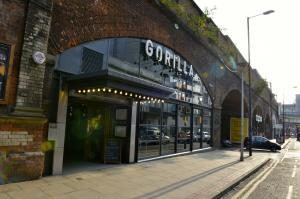 Open from 12.00 am on Sunday, you can buy plenty of menu options at this restaurant for just £ 14.
54-56 Whitworth St, Manchester M1 5WW
Trof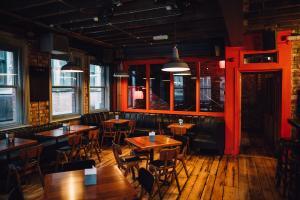 The service starts at 12: 00 noon and the lowest menu price is £ 13. 50. Vegan options are also available.
8 Thomas St, Manchester M4 1EU