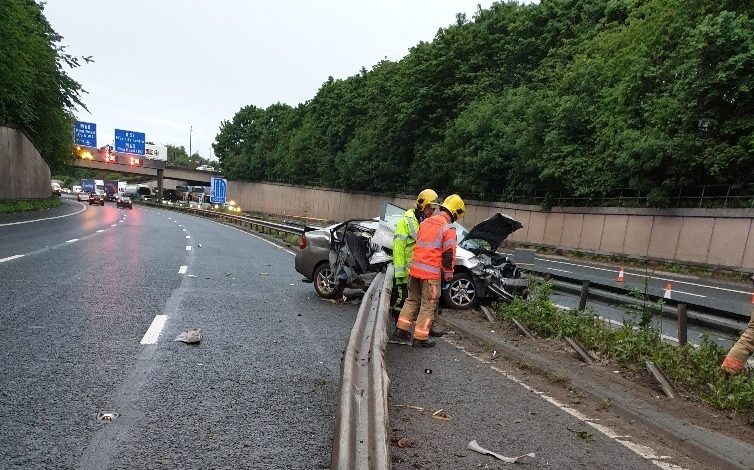 After a serious road crash on the M67, some roads are closed temporarily. The police are currently on the scene.
The crash happened between Junction 2 and Junction 1 on the M67. After the crash, Lane 3 has been blocked. Highways England said the incident is expected to be clear by 8.30.
Initial enquiries are ongoing. There is also damage to a barrier on the eastbound carriageway according to North West Motorway Police.
North West Motorway Police shared some details and pictures of the incident on Twitter. According to the initial enquiries, a drunk driver fell asleep and caused the incident.No more details have been shared, yet.
#M67 J2 to J1 Westbound
Highways are now arranging recovery for the vehicle and the barrier damage is being looked at .

The driver has been checked and has no injuries
"0" breath test reading

We will get the lanes open for you as soon as we can pic.twitter.com/VWvn8IbjAH

— North West Motorway Police (@NWmwaypolice) July 12, 2021