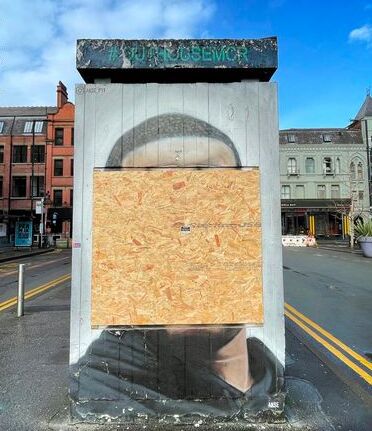 Tameside Council has decided to give a £1,000 reward for anonymous information on the racist graffiti in Denton. After a rise in racist graffiti across Denton, Tameside Council is planning to end racist behaviour in the region with a crime charity.
Since the beginning of the year, nine incidents of racist graffiti have been reported in Tameside. It is believed that two individuals are responsible for the incidents.
The independent charity Crimestoppers allows individuals to report the crime anonymously and offered to pay a £1,000 reward for any information on the racist incidents. With that information, police will arrest and charge the individuals who are involved in that crime.
North West Regional Manager at Crimestoppers, Gary Murray, said: "Denton, like the rest of Tameside and Greater Manchester, does not tolerate hurtful, racist and bigoted graffiti appearing in public areas and spaces. We take this very seriously and are determined to help find out who is involved so that we can put a stop to whoever is writing these shocking, hateful messages."
Crimestoppers is a charity that receives thousands of messages from the public every day and all information on the individuals remains 100% anonymous.
If you know who is responsible for this racist graffiti appearing in Denton, please call the police or Crimestoppers via an anonymous online form on https://crimestoppers-uk.org/ or call them on 0800 555 111.