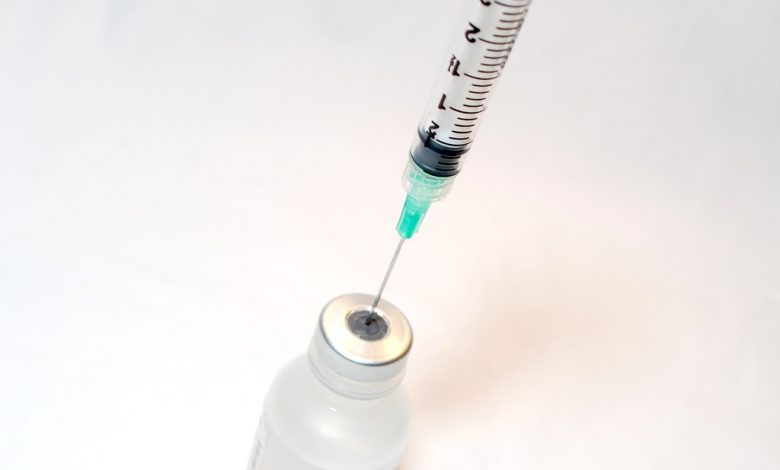 Coming soon
 Next week the UK will be the first country to get a vaccine to combat the coronavirus.
According to the British regulator, the MHRA, a shot of the new Pfizer/BioNTech is 95% effective against the disease.
The UK's ordered 40m doses which is enough to immunize 20m people.
The Health Secretary Matt Hancock tweeted: "Help is on the way" in response to the news.
This is the fastest vaccine to ever go from an idea to a reality, taking only 10 months to produce.
There are close to 50 hospitals on standby while vaccination centres are being set up.
What exactly is it?
 The new vaccine is a new type called an mRNA vaccine.
It uses a tiny fragment of genetic code from the pandemic virus to teach the body how to combat COVID-19 and build immunity.
People have previously received an mRNA vaccine but only in clinical trials.
How does it work?
 Scientists take part of the virus's genetic code or RNA, that tells cells what to build, and coats them in a lipid so they can enter the body's cells.
Then that is injected into a patient.
The vaccine will then enter the cells, producing a coronavirus spike protein.
That will then prompt your immune system to produce antibodies, activating T-cells in order to destroy any infected cells.
It means that if a patient encounters the coronavirus, those antibodies and T-cells will be triggered to fight the virus.
The vaccine has to be stored at about -70C and needs to be transported in special boxes packed in dry ice.
Once it's delivered it can be kept up to five days in a fridge.
Who gets it?
 A provisional list has been drawn up by experts in the field about this vaccine.
At the top of the list are home residents and staff, followed by anyone over 80 and then any other health and social care workers.
They get the first stocks of the vaccine as soon as next week for some.
Meanwhile, mass immunizations for everyone over 50 plus anyone with a pre-existing health condition begin when more is in stock next year.
The immunization is given in two injections, 21 days apart.
The second injection serves as a booster.
Other Vaccines
 This is not the only vaccine that the UK will get.
100m doses of a different type of COVID vaccine from Oxford University and AstraZeneca has also been ordered.
It's got a protection of between 62-90% in terms of effectiveness and costs about £3 per dose and asks that each patient take two shots from it.
Plus, there's a vaccine from Moderna which uses the same mRNA approach as Pfizer with similar protection of 95%.
That comes at a cost of £25 per dose.
It takes two shots to be fully vaccinated with it. (JSL)