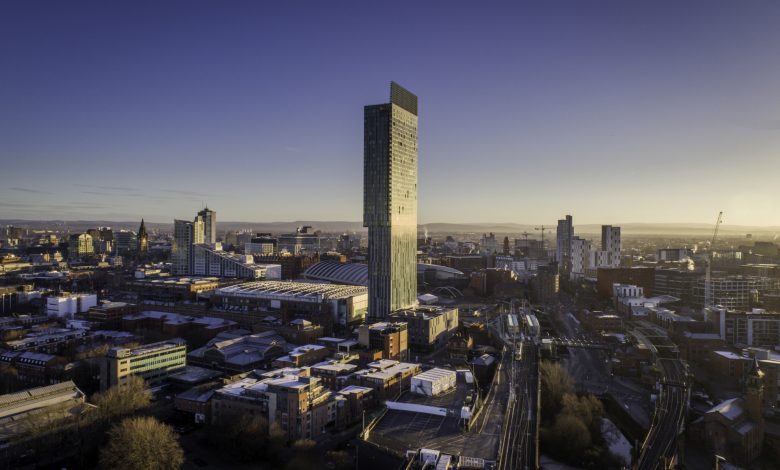 Separate households will not be allowed to meet indoors or in their gardens across Greater Manchester, the government announced yesterday.
The news comes after NHS data showed that coronavirus was reaching worrying levels across parts of Lancashire and Yorkshire prompting the Prime Minister to take "immediate action."
Health Secretary Matt Hancock said: "We are constantly looking at the latest data on the spread of coronavirus, and unfortunately we've seen an increasing rate of transmission in parts of Northern England.
"We take this action with a heavy heart, but we can see increasing rates of Covid across Europe and are determined to do whatever is necessary to keep people safe." 
Data from NHS Digital shows that Oldham has 53.1 cases per 100,000 people, Trafford has 39.9 and Rochdale has 30.9 compared to the national average of 7.2. 
Andy Burnham, Mayor of Greater Manchester said: "Over recent days, there has been a marked change in the picture across Greater Manchester with regard to the spread of Covid-19.
"I ask all Greater Manchester residents – young and old alike – to protect each other by observing these new requirements. They will be reviewed weekly meaning the more we stick to them, the quicker they will be removed.
"This is a place which prides itself on looking out for each other. We now need to be true to that by not acting selfishly and keeping the health of others in mind at all times."
Police will be able to enforce the requirements by asking people to disperse and issuing fines starting at £100, halving to £50 if paid within two weeks and doubling for subsequent offences. 
The partial lockdown comes as similar extra precautions were taken across Oldham earlier this week and those who were shielding were asked to continue doing so for another two weeks from today. 
The Prime Minister warned that the virus was "bubbling up" in as many as 30 places in the UK and tough measures were needed to prevent "a really damaging second wave."
He also urged people not to delude themselves that the danger has passed and said that he feared Britain could be just two weeks away from a second peak of Covid-19 following a resurgence across Europe.