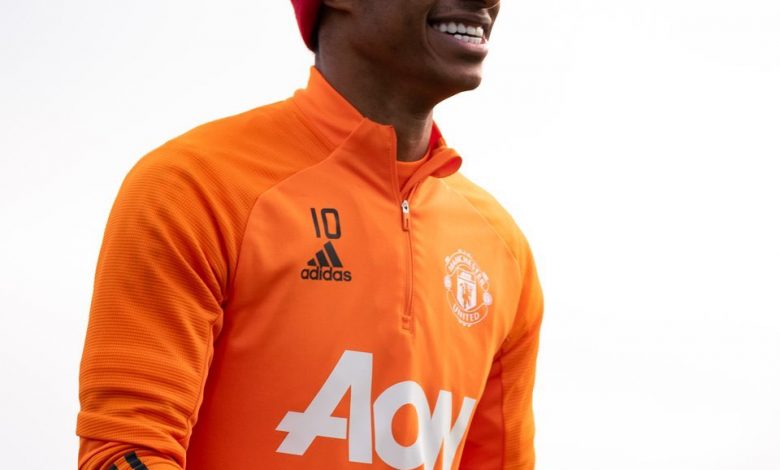 Simple Solution?
Putting an end to online abuse should be reasonably straightforward. 
That's according to Marcus Rashford, who's hoping social media platforms can once again become "a place for good".
In recent weeks, online abuse has escalated across the Premier League with numerous players from Manchester United's men's and women's team and others in the Premier League targeted with brutal social media attacks. 
Things seem to be quickly spiralling out of control with the most recent victim referee Mike Dean receiving death threats for a controversial sending off in last weekend's West Ham- Fulham game. Axel Tuanzebe, Anthony Martial, Marcus Rashford and Lauren James have all been subjected to racist remarks on Instagram. Elsewhere in the league Chelsea Reece James and West Brom's Romaine Sawyers have also gotten online hate.
Rashford says ending this hate is not as difficult as one might think.
"Online abuse – it should be easy to stop, just deactivate the accounts," he told Sky Sports News. "We know that it's very easy to make four or five accounts but if you have to block them all, then block them all.
"That's on the social media companies themselves. If they see anyone being abusive in any way, their account should be deleted immediately, that's how you'd deal with it."
"Enough is enough"
Football leagues across England are among the many demanding social media companies to stop online hate.
The Premier League, FA, EFL, WSL, Women's Championship, PFA, LMA, PGMOL, and Kick It Out have all co-signed an open letter. Their message to Twitter CEO Jack Dorsey and Facebook founder, chairman, and CEO Mark Zuckerberg, is to take immediate action against the number of incidents involving abuse on footballers and officials.
Everton manager Carlo Ancelotti wants this matter dealt with immediately.
"We are really pleased to play and be part of this beautiful world, but to receive insults in and outside the stadium, I think it's not fair. It's not right, and I'm pleased the Premier League is doing a strong decision about this, sending a letter to the social media companies because enough is enough," says Ancelotti.
New Measures
Facebook, which owns Instagram, is introducing new measures to stop the abuse. That includes the removal of accounts to prevent abusive messages on its platform.
Twitter meanwhile is condemning the online behaviour and vowing to work with the football community to stop this unacceptable behaviour.
The UK government is planning on introducing an Online Safety Bill to stop online bullying. 
If passed online platforms could see significant fines if they don't clearly and transparently protect their users. (JSL).