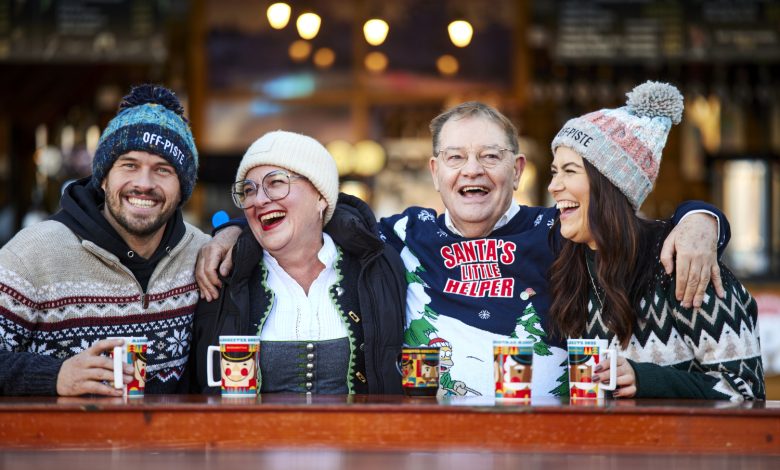 This year marks a special year for the UK's capital of Christmas as it was exactly 25 Christmases ago that Manchester's first-ever Christmas market took place in 1998.
A quarter of a century later the markets continue to attract Mancunians and visitors alike to the city in their thousands to fill up on the fantastic festive treats on offer.
With over 225 stalls across nine sites in the city centre selling food, drink, crafts and seasonal gifts, and just this week voted Europe's favourite Christmas Markets, the markets are a must-see attraction for visitors and local people alike, guaranteed to get everyone in the Christmas spirit.
This year sees the iconic wooden ski chalet market stalls take over Piccadilly Gardens – transformed for the festive season into the Winter Gardens – as well as Market Street, Cathedral Gardens, Exchange Street, New Cathedral Street, St Ann's Square, Exchange Square, The Corn Exchange and King Street.
With food and drink stalls cooking up everything from vegan 5-bean Chilli, gourmet Italian pizza, Bratwurst and Korean Hotdogs, to pancakes and everyone's favourite chocolate dipped Churros, there's plenty to satisfy foodies and Christmas shoppers alike.
Visitors looking for a hot drink or a cheeky tipple with friends also won't be disappointed with a selection of drinks to quench the thirstiest of Christmas market-goers – whether it's a hot chocolate laden with marshmallows whipped cream and festive sprinkles they're after, or a grown-up Gluhwein, German beer, or even Salford Rum. Christmas present hunters will also be spoilt for choice with gifts from amazing crafters and producers, selling all kinds of things from tweed hats, and Christmas decorations, to candles, fine soaps, jewellery, and gift sets of cheese truckles.
Councillor Pat Karney, Manchester City Council's Christmas spokesperson, said: "And they're back!  Our world-famous Christmas Markets are now open and Christmas has officially begun in Santa's favourite city.
"And what a special year it is for Europe's best-loved Christmas market! 25 years on and our world-beating Christmas Markets look amazing and are better than ever this year.  Filled with all the sights, sounds and magic of the season and stuffed full of surprises and treats for all the family, they are a treat you won't want to miss.
"Christmas starts here – come and see us!"
Manchester's Christmas markets open on Friday 10 November and close on Thursday 21 December.  They are open daily at the following times:
All craft stalls 10 am – 8 pm
All bars and food stalls 11 am – 9 pm
Christmas in Santa's favourite city isn't just of course about our world-famous Christmas Markets.  Also back again this year is the heart-warming event of the season for young and old alike, the magical Manchester Christmas Parade.
Taking place on Sunday 3 December it promises to be bigger and even better than last year's unforgettable first-ever Christmas Parade which saw thousands of families line the city centre streets.
Festive Sundays are also back again this year.  A big hit with families last Christmas they will again fill the city centre with family friendly entertainment pop-ups designed to bring a smile to everyone's faces.  Delivered in partnership with Manchester Business Improvement District they take place on 26 November, 10 December and 17 December.
Making sure the city looks its twinkly and sparkly best in the run-up to Christmas is of course just as important and visitors to the city centre this year won't be disappointed.
The Manchester Christmas lights trail is also back – perfect for all those crucial Christmas selfies – illuminating the city centre throughout the festive season with giant walk-through baubles, a Manchester bee, and of course Santa Claus himself, who will be keeping a watchful eye on everyone for his naughty or nice lists, from his perch on high in front of Central Library on St Peter's Square.
For those who enjoy a seasonal skate, Skate Manchester's covered ice rink takes up position in Cathedral Gardens where skaters can spin and twirl around a beautiful Christmas tree amid twinkling lights, Christmas songs, and the smell of gingerbread.  It will be open for Christmas skaters until 2 January. The food and drink stalls in Cathedral Gardens alongside the skate rink will remain open until 31 December.