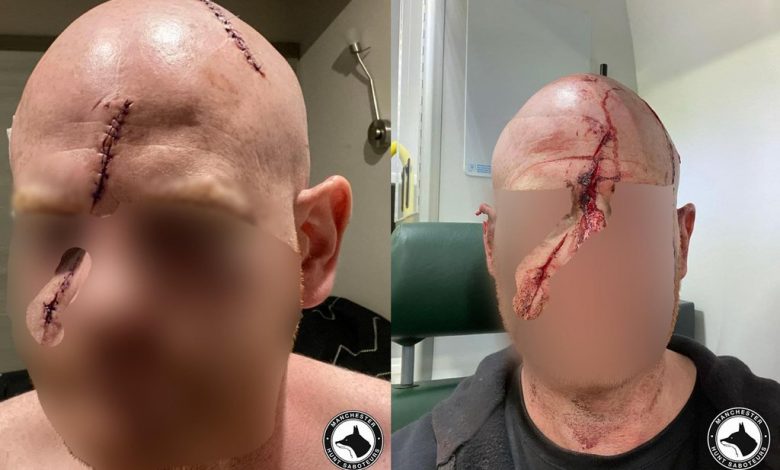 A man in his 40s was injured seriously after being assaulted by a group of people at Darcy Lever Gravepit Country Park. Police are appealing for information on the incident that the victim was left with horrific injuries.
Officers were called to Croft Side, Bolton on Thursday night at 9 pm for the report of an assault. Enquires established that a 41-year-old man was assaulted by a group of people who have been wearing camouflage clothing and had a Lurcher dog. Police thought that the group target badgers and the victim attempted to deter them.
The man who has serious injuries was taken to the hospital immediately. He had serious injuries that required medical treatment including over 40 stitches.
No arrests have been made, yet. Police are appealing information for the incident.
Detective Sergeant Neil Moss, of GMP Bolton's CID, said: "Some of the injuries that the victim has sustained here are utterly shocking, and include part of his right ear missing, as well as several deep cuts to his face and head. It is so important that those that committed this awful act are caught and taken from our streets."
"We are working to ascertain as much as we can about this incident and the identity of those people that we believe to be responsible, and if any member of the public can assist us with this investigation then please make contact with us with as little or as much information as you can."