Wigan
Leisure Centre's new life-saving defibrillator at the heart of Standish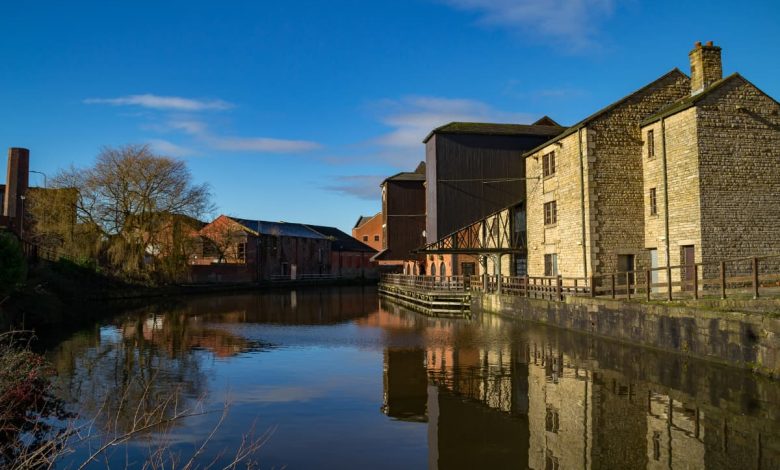 A community public access defibrillator has been installed at Standish Leisure Centre in partnership with a local junior football club.
Pine Villa FC, who play most of their games at the council-run facility, secured funding from the Football Foundation for the life-saving device which will be accessible 24/7 in case of a medical emergency.
The leisure centre itself has met the cost of installation – with the Automated External Defibrillator (AED) stored in a secure cabinet on an external wall outside the main entrance and close to the 3G football pitches.
Councillor Chris Ready, portfolio holder for communities and neighbourhoods, said: "We already had a defibrillator inside our gym but this new device will be able to be used even when the leisure centre isn't open.
"Sadly, a sudden cardiac arrest can happen to anyone at any time, so while we hope it will never be used it's good to know it's there.
"All our leisure centre staff are first aid trained and some have experience of incidents in which a defibrillator has saved somebody's life. They will be on hand to help when the centre is open and in case of an emergency please tell reception.
"Thankfully, however, these incredible devices are simple to use with clear instructions, which means anyone can be a life-saver if called upon.
"Well done to Pine Villa Football Club for securing the funding for the AED and its cabinet, and we're proud to be taking responsibility for maintenance as well as meeting the cost of installation."
Formed three years ago, Pine Villa Football Club now has around 230 local boys and girls playing in 21 teams from Under 5s to Under 13s. As well as playing most their games at Standish Leisure Centre, they also train there through the week.
Paul Lingard, secretary/owner of Pine Villa FC, said: "Unfortunately you hear a lot of stories on the news of people who suffer cardiac arrest and this defibrillator is for the safety of all the children and adults who play on these pitches.
"There are a lot of people within walking distance of the leisure centre so it's for the whole community too. It's just there to give peace of mind and it's good to know it's in reach if needed."
Standish Leisure Centre will be offering AED and CPR training for residents on Tuesday 7 November. There will be two timeslots: 3pm-5pm and 7.30pm-9.30pm. The session is free of charge (or for a nominal donation to charity). To book your place call 01942 486486.
For more information on Pine Villa FC email [email protected]. The club also has a Facebook group 'Pine Villa Youth FC'.