Local News
Oldham
Go Outrageously Orange for those living with cancer this November
Help raise funds for Maggie's Oldham next month.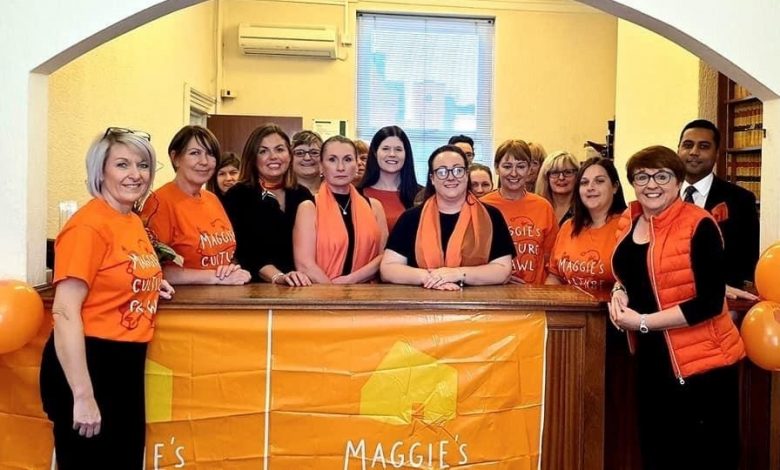 An Oldham cancer charity is encouraging people to 'Go Outrageously Orange' to fundraise this November.
Maggie's Oldham is a centre based on the grounds of the Royal Oldham Hospital which supports people through the stresses of going through a cancer diagnosis.
There are countless ways to take part but the charity suggest wearing orange during work Zoom meetings and schools holding orange themed non-uniform days.
Trish Morgan, Centre Head at Maggie's Oldham said: "Go Outrageously Orange is one of my favourite events in the Maggie's calendar. It's lots of fun and easy to take part in.
"We rely entirely on voluntary donations, which are more important now than ever, so that we can continue to be here for people with cancer and their friends and family."
It follows the ideals of Maggie Keswick Jencks' who lived with advanced cancer for two years and was determined that she should not "lose the joy of living in the fear of dying".
She believed that in order to live more positively with cancer, people needed information, stress-reducing strategies and psychological support.
She also thought that the opportunity to meet people in similar circumstances in a relaxed setting would be helpful so the centre has been individually designed by leading architects to feel like a home.
Maggie's Oldham has qualified professionals on hand to offer an evidence-based core programme of support that has been shown to improve physical and emotional wellbeing.
Those interested in taking part can pick up a free fundraising pack at www.maggies.org/goorange which has more information on how to get started.