Bolton
Get into the festive spirit at Heaton Fold Garden Centre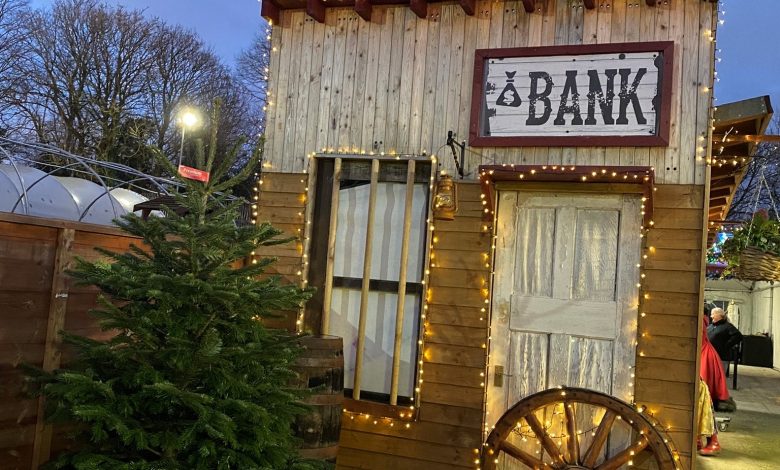 The artisan Christmas markets are back (26 November and 17 December, 10am -3pm) and the annual Christmas night market takes place Thursday 8 December from 5 – 8pm.
The stalls will be packed full of festive crafts, gift ideas, decadent food and more.
Visitors will get a chance to see all the lights and displays at night, while also enjoying a pop-up market, Santa's Grotto, live music, and a seasonal menu in the café.
There's also a newly renovated giftshop jam-packed with festive gift ideas from chocolates, ladies' fashions and decorations plus a fantastic range of gifts.
Premium-grade Christmas trees will be on sale starting from just £28.
The friendly staff will be on hand to help you pick the perfect tree from an amazing selection of Nordmann and Frasier Firs. And they'll even help you to the car with it! 
Paul Whittingham, Bolton Council's Assistant Director for Economic Development and Regeneration, said:
"Heaton Fold Garden Centre is a great place to enjoy some Christmas shopping whilst supporting small businesses.  
"Visitors can shop in a relaxed and festive environment."
Located at the bottom of Overdale Drive, Heaton Fold Garden Centre is open 7 days a week and offers free customer parking.
Heaton Fold is a council-run garden centre offering work placements to adults with learning disabilities; all income goes straight back into supporting them.
Students come to Heaton Fold to undertake a range of work-related tasks and activities in a safe and supportive environment to enhance their skills.
To find out more visit www.heatonfold.co.uk.
Opening Times:
Garden Centre
9am – 4pm Monday to Friday
10am – 4pm Saturday & Sunday
Café
Monday – Tuesday CLOSED
10am – 3pm Wednesday – Sunday