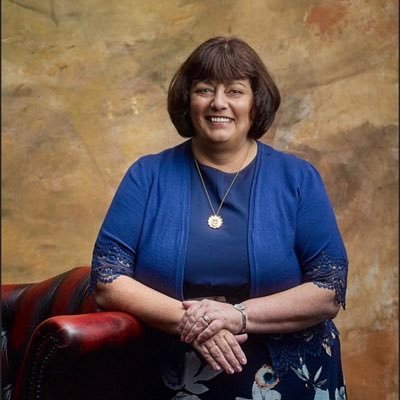 Local councilors in Bolton are mourning the death of Gay Wharton.
The town's mayoress in 2014 died in a hit and run Friday afternoon.
An Audi struck her on Chorley New Road near Bolton School, in the Heaton area of the town.
Greater Manchester Police arrested a 23-year-old man on suspicion of causing death by dangerous driving.
Police continue to question the suspect about the incident.
The investigation is ongoing.
The 58-year-old grandmother was known for her charity work, particularly with the group Fortalice.
That group provides frontline service for women and children affected by domestic abuse.
Current Bolton mayor Linda Thomas calls Wharton "a wonderful person, loved by all for her kindness and passion".
Wharton was an avid baker who made delicious cupcakes enjoyed by many in the community.
Councillor Hillary Fairclough calls Wharton "just a lovely, lovely person".
"She was very kind and thoughtful. Whoever she met she made a friend of"
On Twitter the head of community nursing at NHS England, Sam Sherrington describes Gay as "a fabulous people connector, a heart made of gold and her chocolate cakes – yummy."
Police urge anyone with more information on Friday's incident to contact them or Crime Stoppers.
You can contact the police on 0161 856 4741 quoting incident number 1019 of 13/11/2020.
You can make anonymous tips at Crime Stoppers on 0800 555 111. (JSL)