Crime
Wythenshawe
Explosion At Wythenshawe House: A Man Were Arrested For Attempting Murder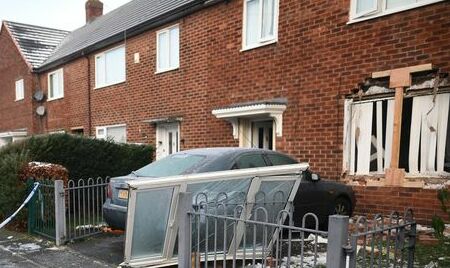 An explosion happened at Wythenshawe's home, a girl who is eleven years old, and a woman were injured. A man was arrested for suspicion of attempting murder.
GMP Police got a report at 12.20 am on Pewsey Road that the sound of a bang was heard. The emergency services came to the scene and five people in the house were checked by paramedics.
A 43-year-old man was arrested due to suspicion of attempting murder.
The windows and walls of the house were badly damaged. The starting point of the explosion was determined as an established gas canister inside the house.
Inspector Christopher Potter from GMP's City of Manchester Division said: "This was a nasty explosion that has caused some significant damage to a property and it's lucky that no one sustained any serious injuries."
GMP officers said that the explosion has been treated as an isolated case and there is no worry for the public.Inspector Christopher Potter said that " We understand that events such as this can cause significant worry and concern for the local community but we want to reassure you that we believe this to have been an isolated incident and there is no wider threat posed to the public."